LED Outfitters Highlights Difference Between Deck, Dash and Visor Lights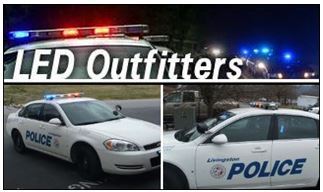 Vehicle lights are very important for emergency vehicles since they help increase their visibility to other cars on the road and can help other drivers stay safe in emergency situations. Deck, dash and visor lights are three varieties of vehicle lights, and LED Outfitters is now offering an assortment of all three.
Deck lights are placed on top of a car, and often come with preprogrammed patterns to help alert vehicles to move or pay extra attention. They don't just grab attention, but they often help direct traffic as well. Visor lights are a removable police lighting solution that is battery powered and can be placed on top of a vehicle. These help police officers grab a vehicle's attention in an emergency situation when they aren't driving their squad car. Finally, dash lights are very compact and are easy to attach to the front or top of a vehicle. These are perfect for officers who are looking to be slightly more discreet.
Whichever light you end up going with, LED Outfitters now has a high quality light in that style for you. For more information about LED Outfitters and the difference between deck, dash and visor lights, visit them online at
www.ledoutfitters.com
.
LED Outfitters
LED Outfitters has lighting solutions to help out in any
emergency lighting
situation, including Police, Fire, EMS, Construction and more. Their lights are reliable even in extreme weather, offer exceptional visibility, are durable and come in a wide range of styles and sizes. These styles include dash, deck, visor and more, and if you aren't entirely satisfied, call customer service and they will do their best to help you solve your issues.