Diversify on the Radio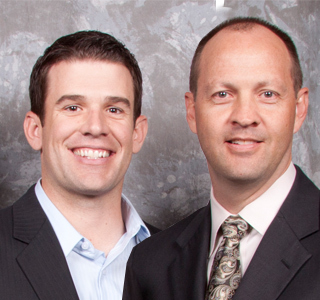 South Jordan, UT, June 20, 2013 –
KNRS radio station
105.7 FM/570 AM has asked Dan Luke and Ryan Smith, founders of Diversify, Inc. ("Diversify") to host a weekly live radio show in Salt Lake City. The inaugural program aired Saturday, June 15. The program will continue to play each Saturday at 2:00pm MST and will be hosted by Nick Hansen.
The program, named Diversify Radio with Dan and Ryan, will provide straight forward financial discussion. "We are tired of the gimmicks and easy money philosophies that are often presented on radio. We hope to bring a more honest and direct approach to listeners", said Dan Luke. "Our team at Diversify (formerly known as Diversified Financial Planning) has met personally with thousands of individuals across the western United States. This has allows us to obtain a barometer of our community's thoughts, opinions, successes and failures and we are excited to share our findings with our listeners", said Luke.
Success is nothing new for Diversify and its team of advisors. In 2010 and 2011, Diversify was one of only a few firms to be included in the NABCAP Premier Advisor List. Also, for the past three years, Diversify received the MWCN Utah 100 Award. This award recognizes the 100 fastest growing businesses in Utah. Diversify was the only
financial planning firm
to receive this honor. Ryan Smith was recently featured in Utah Business Magazine as a recipient of the Utah Top 40 under Forty Award, which recognizes executives in Utah who have made a significant impact on Utah's economy.
The radio show will allow Smith and Luke another opportunity to educate people about financial planning. "I'm most excited for the opportunity to reach so many more people," Smith said. "We are committed to educating people and helping them make sound financial decisions. This show offers another way for us to accomplish our goal."
Diversify, and its affiliated companies, were founded in 2004 by Daniel J. Luke and Ryan O. Smith. They provide investment, insurance and mortgage services to clients throughout the western United States. Visit
www.diversify.com
to learn more or you may contact them at (866) 467-5115 or
info@diversify.com
.
Diversify is a branch office of DFPG Investments, Inc. Securities offered through DFPG Investment, Inc. Member FINRA/SiPC.