Belfast Ranked Eighth Happiest Hot Spot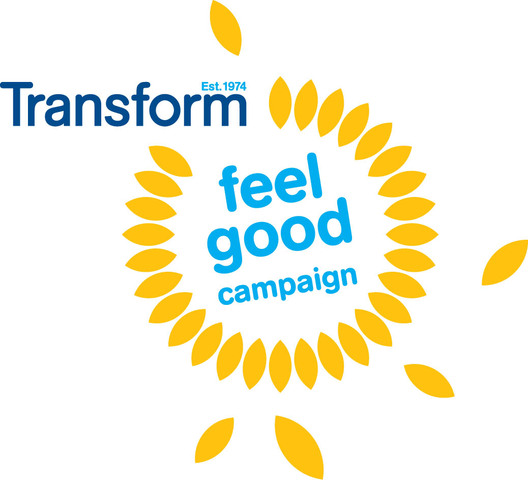 Sheffield came in top closely followed by Edinburgh, Brighton and Cardiff, with a third of Sheffielders claiming they feel good every single day of the week.
Delving into what makes the UK tick, the study , commissioned by
Transform Cosmetic Surgery Group
, revealed that we're a nation of do gooders, with a substantial 61% of Brits stating doing good deeds for others is what makes them feel good. Belfast topped this with 65.9% getting that warm glow from doing good deeds for others. There's much to be said for the Irish charm.
Receiving a compliment was seen to change two-fifths of all Belfastians' days for the better and spending time with family induced good feelings for nearly two-thirds of respondents in Belfast.
In matters of the boudoir, Belfast was the least satisfied city, with Norwich coming out on top with sex high on their list of feel good factors – over twice as many as those in Belfast.
Although many respondents are feeling fine, the study also revealed that 43.9% of all Belfastians rarely feel good about themselves, uncovering deep-rooted insecurities and lack of self-esteem. Most startling is that for a quarter of these respondents, facing themselves in the mirror ranked one of the highest in terms of situations where confidence escaped them.
Other tragically close contenders included dealing with bank or utility companies, which left nearly a quarter of adults quivering like jelly and a worrying 34.6% of parents felt they have no confidence to pass on to their children.
The research was undertaken as part of
Transform's Feel Good Campaign
– a series of initiatives with the aim of empowering the nation to celebrate their own lives. By launching the campaign, Transform is encouraging people to become their own champions, whether it be taking up a new hobby, asking that certain someone out on a date, or just clapping themselves on the back for being fabulous every now and again.
On the surface it would seem that the 25-34 age bracket is when confidence and feeling good is at its highest. When asked why, 67% described it as the time they were simply 'comfortable in their own skin'. Interestingly, good relationships and buzzing social lives ranked a lot lower down the pecking order – testament to the belief that you need to feel good within yourself before others can make you feel good.
However, on further inspection, those respondents in the 55+ age bracket cited the here and now as the time they felt their best. Asked why they felt so good, a confident 20% of over 55s said it was because they were now happy with their general appearance, proving that, like a fine wine, we improve with age.
When offered a hypothetical wand to change something about their person, a third of the 55+ age bracket cited that they wouldn't change a thing, meaning that for the younger groups, the best is yet to come. Yet for younger Belfastians, it would seem the battle of the bulge still weighs heavily on the mind with half stating excess weight would be the first to go.
Steven Taylor, Marketing Director at
Transform Cosmetic Surgery Group
commented on the findings, and the campaign as a whole: "The research commissioned has shed real light on how most Belfastians are feeling in their every day lives and what affects their confidence on a daily basis. Although it's upsetting that still so many feel so low on a regular occurrence and how little confidence they have, it's refreshing to hear that confidence levels are on the up for the majority of those in Belfast.
"Our whole campaign is centred around empowering the nation to feel good about themselves, and celebrate their own achievements, however small. We want to highlight these findings and continue to produce a nation of confident and fearless Britons. The research is only the beginning of our Feel Good Campaign so we hope everyone stays tuned for more information in the coming weeks."