Sherman, TX Ophthalmology Practice, RGB Eye Associates, Launches Updated Website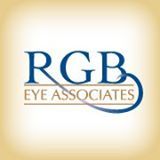 The professionals at RGB Eye Associates, a premier eye care practice in Sherman, TX, are pleased to announce the release of updates to their practice website. The website, located at
http://www.rgbeyeassociates.com
, serves as a comprehensive resource for vision correction information for current and prospective patients throughout Northeast Texas. Dr. Robert Burlingame, Dr. Andrew Bossen and Dr. William Plauché hope that the changes will attract more patients to the practice and provide a better service to current patients.
One of the most notable changes to the website is the addition of procedural information. Patients who are suffering from various vision conditions, such as glaucoma, macular degeneration or dry eye, can visit the practice website to learn more about the condition and the treatment options that are available at RGB Eye Associates. In addition, the extensive frequently asked questions section can help patients get the answers they need, even before their consultation.
The new website also offers an in-depth look at RGB Eye Associates' board certified ophthalmologists and their unique approach to patient care. The website includes background information on each of the surgeons, including education, training, experience and professional affiliations. It also details their patient-centered care philosophy and their commitment to using the very latest vision correction technology. Other useful aspects of the website include a financing page, patient testimonials and downloadable patient forms.
More about RGB Eye Associates
RGB Eye Associates is an established eye care practice that is widely recognized as a leading provider of
LASIK
and
cataract surgery in Sherma
n / Gainesville, TX. Led by board certified ophthalmologists Dr. Robert Burlingame, Dr. Andrew Bossen and Dr. William Plauché, the practice is a top choice among patients in Northeast Texas. RGB Eye Associates is equipped with the latest technology, allowing the skilled eye surgeons to treat a number of eye conditions, including
glaucoma
, dry eye and macular degeneration. In addition to offering traditional eye care treatments, RGB Eye Associates treats
Gainesville eyelid surgery
, Botox and Latisse patients. For more information, contact the practice at 903-892-3282.