Chicago Plastic and Reconstructive Surgeon, Dr. Dumanian, Launches New Website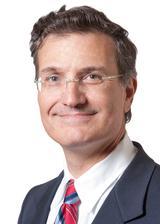 Dr. Gregory Dumanian, a renowned plastic and reconstructive surgeon in Chicago, IL has launched a comprehensive new website,
http://drdumanian.com
, with the goal of providing high-quality information to his current and prospective patients.
Dr. Dumanian's new website provides an in-depth look at Dr. Dumanian's experience, practice philosophy and the procedures that he offers. Individuals who are interested in pursuing cosmetic or reconstructive surgery, such as
breast reconstruction in Chicago
, will find a wealth of information about the procedure, as well as Dr. Dumanian's experience performing the surgery. This information is valuable to patients and can help them feel at ease about selecting Dr. Gregory Dumanian for their surgery. Other procedures that website visitors can learn about include breast augmentation,
tummy tuck
surgery and
abdominal hernia repair
.
In addition to offering procedure details, Dr. Dumanian's new website features a number of his professional articles, chapters and publications, as well as his full CV. Patients can also gain an inside look at what to expect at his practice by viewing before and after plastic surgery photos and reading through patient testimonials. The updated website serves as an excellent representation of the quality of care that Dr. Dumanian provides.
More about Dr. Gregory Dumanian
Dr. Gregory Dumanian is a well-respected plastic surgeon who is triple board certified in plastic, general and hand surgery. His extensive training gives him a unique edge over other plastic surgeons in the Midwest and allows him to provide professional care and satisfying results. In addition to performing breast and body contouring procedures, Dr. Dumanian is a talented facial plastic surgeon who has treated many facelift, brow lift and
eyelid lift Chicago
patients. To learn more or to schedule a free consultation, contact his practice today at 312-695-1999.
Email Gregory Dumanian, MD