Tayani Institute Launches Updated Website for Mission Viejo Cosmetic Surgery and Eye Care Patients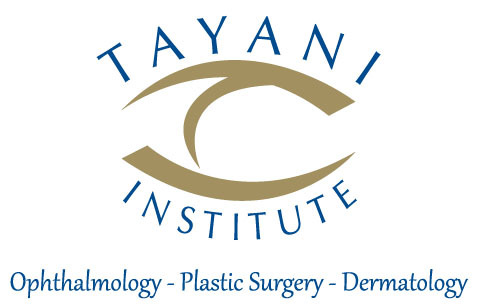 The Tayani Institute, a leading provider of cosmetic surgery and ophthalmology services in Orange County, CA, is excited to announce the launch of their new website, located at
www.tayani.com
. The updated website is a useful resource for current and prospective patients who are interested in learning more about the eye care, dermatology and cosmetic surgery services available at the Tayani Institute.
One of the most notable changes to the Tayani Institute website is the addition of more procedure content. Tayani.com now provides more information on the cosmetic services available at the practice, including breast augmentation, liposuction, facelift and eyelid surgery. Website visitors can also read about the various vision conditions that are treated at Tayani, and the dermatology services available. These changes provide patients with a better understanding of all that the Tayani Institute is able to offer.
Biographical information on each of the
board certified ophthalmologists
, plastic surgeons and dermatologists is also available at
www.tayani.com.
This allows patients to get to know their medical professionals, including their education, training and experience, even before stepping foot inside one of Tayani Institute's seven convenient locations.
Other useful aspects of the website include an events and promotions section, testimonials and payment / insurance information. In addition, information on Tayani's full-service optical shop is available. Tayani.com is designed to provide answers to all of the questions patients may have.
More about the Tayani Institute
The Tayani Institute is a renowned medical practice offering a range of ophthalmology, eye care and cosmetic surgery services in Southern California. The practice has seven convenient locations in Mission Viejo, San Clemente, Irvine, Laguna Hills, Big Bear and Arrowhead, CA. Staffed by board certified ophthalmologists, Tayani Institute is a leading provider of
cataract surgery
in Mission Viejo. In addition, they offer a wide range of plastic surgery and oculoplastic procedures, such as
eyelid surgery
, facelift and rhinoplasty. Patients in Southern California can also visit their practice to receive leading-edge
dermatology
treatments. To learn more, or to schedule a consultation, contact the practice today at 949-489-2218.