Dr Jason Diamond Reviews Latest ASPS Guidelines on Plastic Surgery for Teenagers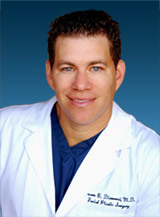 According to
Dr. Jason Diamond
, a well-known Beverly Hills plastic surgeon, it's not difficult to understand why many teenagers opt for plastic surgery – especially if there is a part of their body causing true embarrassment or discomfort. What girl or boy hasn't dreamed of having the perfect nose or eliminating embarrassing acne? Adolescence is tough enough and those who feel their appearance is hurting their self-esteem may look to cosmetic medical treatments as one of many possible solutions. "However, elective cosmetic surgery is a very serious decision and requires careful thought and consideration and a consultation with a sensitive and experienced plastic surgeon," says
Dr. Jason Diamond
.
The American Society for Plastic Surgeons (ASPS) has no official stance on whether teens should undergo treatments — but do warn that parental consent as well as a mature teen whose goals and expectations are reasonable are a critical first step. However, every teen is different and there are some truly in need of treatment or surgery and there are those who feel a prom date is around the corner if only they had higher cheek bones or less fat. It is up to the parent to make the decision if cosmetic or plastic surgery is truly the right treatment for the ailment.
The ASPS does recommend that parents pay attention to the following signs before embarking their teens on the cosmetic surgery path:
1. Let your teen initiate the request
– make sure it is their desire and ASPS says to make sure they repeat the request over time – not a spur of the moment wish
2. The teenager has realistic goals.
The ASPS says that teens need to "appreciate both the benefits and limitations of plastic surgery, avoiding unrealistic expectations about life changes that will occur as a result of the procedure."
3. The teenager has sufficient maturity.
The ASPS points out that cosmetic treatments and surgeries can be uncomfortable not to mention that some procedures require teenagers to tolerate bandages, swelling and even minor pain. "Plastic surgery is not recommended for teens who are prone to mood swings or erratic behavior, who are abusing drugs and/or alcohol, or who are being treated for clinical depression or other mental illness," according to the ASPS.
About Dr. Jason Diamond
Dr. Jason Diamond, M.D., F.A.C.S. of The Diamond Face Institute in Beverly Hills, California is one of the most sought after plastic surgeons in the United States. A popular guest on E! Entertainment's hit television show: "Dr. 90210", he is a favorite of Hollywood celebrities. Dr. Jason Diamond is a recognized expert for an extensive variety of facial enhancement techniques.
Dr. Jason Diamond reviews
cosmetic goals, expectations and procedures with every patient and his broad base of knowledge, combined with his sense of artistry, allows Dr. Diamond to tailor his approach to each individual patient.
Dr. Jason Diamond reviews the latest innovations in skin care and plastic surgery in Harper's BAZAAR magazine, People Magazine and on NBC. You can learn more about Dr. Diamond by visiting:
http://www.jasonbdiamond.com/
Email Dr Jason Diamond, M.D.