Enjoy Campania with Eurocamp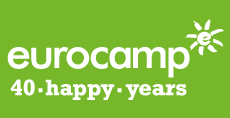 For sea, sand and sightseeing to keep the whole family entertained this July, look no further than a break to Campania with Eurocamp – where seven nights with the holiday specialist is available for less than £1,000 per party.
Staying at
Eurocamp's Baia Domizia parc
, a magnificent coastal setting just north of the Bay of Naples and close to all of the region's most popular attractions – from the beaches, which are said to be some of the best in the region, to the area's ancient ruins and castles – makes this the ideal location for an action-packed family summer holiday.
For a day out with a difference, why not check out the Giffoni International Film Festival at Giffoni Valle Piana (19 – 28 July) – the largest children's film festival in Europe and offering daily entertainment from street artists and parades to theatre, exhibitions and street markets.
Meanwhile, a day trip to Naples, the 'home' of pizza, to sample one of the city's three authentic toppings, including the infamous Neapolitan, is highly recommended. For history lovers, no trip to Naples would be complete without a trip to Pompeii and Vesuvius.
Back on-parc and a superb pool complex, complete with Jacuzzi, and long stretch of sandy beach make Baia Domizia a great spot for relaxing after a busy day's sightseeing. There's a fantastic selection of water sports on offer, from windsurfing and canoeing to kayaking and dinghy sailing, not to mention an open air cinema and sports including tennis, football and basketball.
A seven night break at Baia Domizia arriving 24 July 2013 costs from £942 staying in a 2 bedroom Horizon mobile home (sleeps seven, maximum four adults) with air conditioning and decking, accommodation only and including a July discount of £361.
Ferry crossings and fly-drive packages can be arranged through Eurocamp at a supplement.
For further information on Eurocamp, please call 0844 406 0552 or visit
www.eurocamp.co.uk
.