New California Lifestyle Summer Series Offers Inspiration for Home Décor, Entertaining and Cooking in Malibu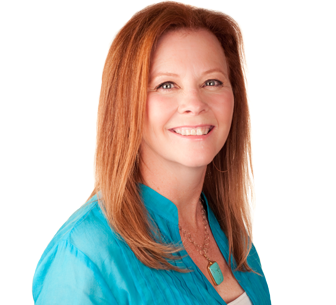 MALIBU, CA (July 6, 2013) – If you're planning on entertaining friends and family this summer but are in need of some fresh, California-inspired ideas for decorating, hosting and cooking, mark your calendar for the upcoming California at Home summer series at Room at the Beach in Malibu.
Interior designer and eHow Home Entertaining Expert Elizabeth Lamont will host a four-part California at Home series this summer at her Room at the Beach boutique, offering participants a wealth of ideas for home decorating, entertaining, cooking and even artistic expression, all embracing the California lifestyle that is uniquely Malibu. The California at Home series kicks off on July 11th and includes the following events:
July 11th: The California Hostess w/Elizabeth Lamont
Discover the latest trends in entertaining with Elizabeth Lamont, the California Hostess. Guests will learn new ideas for hosting an unforgettable event that embraces the California lifestyle, from invitation inspiration and menu planning to table setting and event planning. Enjoy complimentary refreshments as you learn how to become the consummate hostess!
Time: 6-8 p.m.
Location: Room at the Beach, 3835 Cross Creek Road, Malibu
Cost: $25 per guest
July 24th: California Outdoor Living w/Katherine Bosworth
Learn how to create seamless outdoor and indoor living spaces as guest speaker Katherine Bosworth Buckton of Accoutrements Design Concepts shares her expertise. You'll learn to create flow and balance in your home by bringing the outside in and the inside out. Katherine will also uncover designer secrets to creating a new atmosphere with what you already have in your home.
Time: 12-1:30 p.m.
Location: Room at the Beach, 3835 Cross Creek Road, Malibu
Cost: $25 per guest
July 27th: California Creative w/Jeremiah Redclay
Primarily a realist painter, Jeremiah Redclay's work has encompassed a wide vision. Vivid desertscapes, portraits and landscapes have recently given way to seascapes, inspired by his love of the ocean as both a surfer and an artist. Experience the journey of painting during this two-hour workshop, where guests will create their own unique keepsakes.
Time: 12-2 p.m.
Location: Room at the Beach, 3835 Cross Creek Road, Malibu
Cost: $40 per guest
August 3rd: California Cooking
Local ingredients abound in Malibu, and this fun afternoon of cooking will show you how to inject local flavors into your kitchen. Our surprise guest chef will share new tricks and tips for California-style cooking.
Time: 12-2 p.m.
Location: Room at the Beach, 3835 Cross Creek Road, Malibu
Cost: $55 per guest
For more information or to make a reservation for the California at Home Summer Series, call Room at the Beach at 310-456-9777 or email
roomatthebeach@yahoo.com
.
About Elizabeth Lamont and Room at the Beach
Elizabeth Lamont is an interior decorator, furniture designer and owner of Room at the Beach, a beach home accessories boutique located in the exclusive Malibu Country Mart Shopping Center. Elizabeth's design projects include everything from small beach cottages to celebrity-owned Malibu mansions. Liz personifies the California lifestyle, creating classic coastal interiors with a fresh twist. You can follow her blog at
Ehow Home
or visit her online shop at
RoomAtTheBeach.com
.