Annual Child Safety Event and Monarch Butterfly Release July 27, 2013 at Abington Senior High School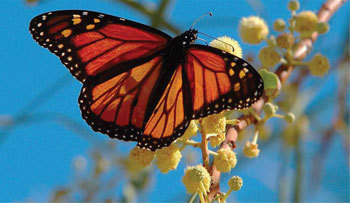 (Jenkintown, Pa.) – On Saturday, July 27, 2013,
Katie's Foundation for Child Safety
will hold its
5th Annual Memorial Butterfly Release and Safety Event
on the grounds of Abington Senior High School in Abington, PA. The Foundation focuses on providing education and awareness to parents, family members, friends and caregivers about the dangers of unsecured furniture and televisions. The Foundation was named after Katie Elise Lambert, of Jenkintown, Pa., who at age 3½, was killed after an unsecured wardrobe cabinet fell on top of her.
According the U.S. Consumer Product Safety Commission (CPSC) there were an estimated 38,900 injuries from 2006 to 2008, and 242 deaths from 2000 to 2008, associated with instability or tip-over of appliances, furniture and TVs. Children between the ages of 1 month and 8 years old are overwhelmingly the most likely to be fatally injured, also accounting for more than half of all emergency room visits related to this type of accident.
During the
Butterfly Release approximately 150 Monarch butterflies
will be released in one emotional moment. The July 27th event is also scheduled to include educational booths where visitors to the event can learn more about various nonprofits and their missions. The event will feature the amazing barbecue from renowned chef Jack McDavid, founder of both Jack's Firehouse Restaurant and Jack's Down Home Diner both located in Philadelphia.
There will also be activities/entertainment for children including face painting, crafts, moonbounces, games and Chippy the Clown. The event will feature performances by local upcoming band, Captain Jack and the Chasers.
The Butterfly Release is open to all, regardless of how the loved one died. It is a beautiful way to remember a child, parent, sibling, grandparent, extended family member or friend. Individuals interested in releasing a Monarch Butterfly that day in memory or in honor of a loved one can contact Katie's Foundation for Child Safety at
info@furnituresafety.org
or through
www.katieeliselambert.org.
Butterflies cost $20 and must be released at the event. All proceeds go towards raising awareness of the dangers of unsecured furniture/appliances and child safety.
Katie's Foundation for Child Safety would like to thank the
Abington YMCA
for their kindness and support as host sponsor for this event. The Abington YMCA, serving Abington, Jenkintown, Cheltenham, Willow Grove and the surrounding communities, offers a wide range of programs for children and teens including swim lessons, sports, fitness, child care and day camps. For adults and seniors, the Y has personal training, a variety of group exercise classes, wellness orientations and free babysitting services. The Foundation would also like to acknowledge First Choice Bank and Jenkintown Whole Foods as co-sponsors for the event.
For more information, please contact Judy Lambert at
info@furnituresafety.org
, 215-317-9371 or visit
www.katieeliselambert.org
. Katie's Foundation for Child Safety is a 501 (c) 3 organization. All donations are tax deductible.
Email Katie's Foundation for Child Safety