PageLadder, Inc. a San Diego Inbound Marketing Company, Becomes a HubSpot Certified Agency Partner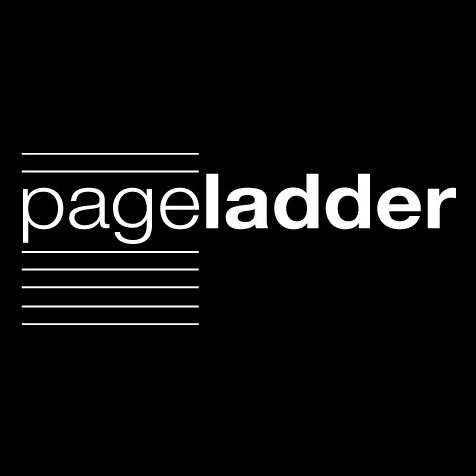 SAN DIEGO, CA (July 9th, 2013) - PageLadder, Inc., a San Diego based Inbound Marketing Agency, is pleased to announce that they have joined the Hubspot Marketing Team as a
certified HubSpot Partner Agency
. The world leader in inbound marketing thought leadership, HubSpot provides comprehensive marketing resources for thousands of marketing companies all over the world. PageLadder's partnership with Hubspot gives the San Diego marketing company notable distinction among inbound marketing companies. Through HubSpot certification, PageLadder is better able to assist clients in achieving their marketing goals with proven success to grow businesses through lead generation that effectively converts to sales.
"Our HubSpot partnership will fortify our marketing program through access to HubSpot software as well as agency training programs, proven methodology and resources that have helped many marketing companies to increase leads and a solid customer base," said Robb Bailey, CEO and co-founder of PageLadder, Inc. "The union of our own proven proprietary inbound marketing program coupled with HubSpot's Partner Program will give us an even broader range of marketing tools and resources to offer our clients."
About PageLadder, Inc.
PageLadder, Inc. was co-founded in 2011 by Robb Bailey and Raleigh Leslie in downtown San Diego. PageLadder's goal is to execute a future-proof strategy to help business owners receive a solid return on their online marketing investment. The PageLadder team develops a strategy that use inbound marketing techniques to help businesses increase traffic, website leads and customer loyalty through their online marketing strategies. Using inbound marketing methodology, such as blogging, social media and SEO, PageLadder's successful program, as proven by several case studies and testimonials, helps their clients strengthen their online marketing programs.
About Hubspot
HubSpot is an Internet marketing company, whose software helps businesses get found online, generate more inbound leads and convert a higher percentage of those leads into paying customers. HubSpot software is the most powerful, tightly integrated and comprehensive marketing software available, putting personalized inbound marketing into the hands of any business who wants to create likable inbound marketing to attract, nurture and convert leads into an accelerating stream of new customers and revenue. HubSpot's software platform includes tools that allow professional marketers and small business owners to manage search engine optimization, blogging and social media, as well as landing pages, lead intelligence and marketing analytics.
With more than 8,000 customers in 56 countries, HubSpot has been named one of the most promising, fastest growing companies by Inc, Forbes and Deloitte for the best possible reason: customer results. For more information on whether HubSpot is right for your company, contact PageLadder, Inc. at
www.pageladder.com
.
Why Inbound Marketing
Online marketing involves a strategic plan using effective tools to locate, attract and sustain customers to grown businesses. Many businesses struggle with generating leads and maintaining clients without effective marketing strategy assistance to successfully utilize inbound marketing tools. Partnering with well-established inbound marketing companies gives businesses a full range of tools to expand their brand message and achieve exemplary, longstanding results for their business.
Is your business struggling to get to the next level? Pageladder.com uses their
HubSpot Certified Marketing Services
to create memorable marketing content that generate sales for businesses.