Esprit Wellness Reveals How Active Release Techniques Help You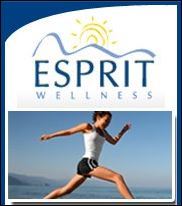 New York, NY - Esprit Wellness, a group of well-known New York city chiropractors, are now offering the beneficial effects of active release techniques to the public. This is great news to those suffering from such ailments as sciatica, myofascial condition, and soft tissue injuries.
While not a new idea to Manhattan chiropractor clinics, the technique has not been widely disseminated due to competition with older, more traditional methods. However, with an influx of new technologies and a growing understanding of the human body,
active release techniques
are now getting the recognition they so rightly deserve. As Dr. Sid, owner of Esprit Wellness explains it, "active release therapy has been refined through observations, tests, and further studies. This means a broad industry-wide acceptance of the technique." Esprit Wellness is leading the way as more NYC chiropractors are offering its beneficial effects to the public.
Esprit Wellness offers their services to more than simply those who suffer from ailments curable by active release therapy. Being licensed to practice New York bas physical therapy, they offer the same chiropractic services as other chiropractors in Manhattan. This includes services such as sports injury rehabilitation and pain based treatments. A simple consultation can open you up to effective options of pain relief that you might not have considered before.
About Esprit Wellness
Esprit Wellness
operates out of New York City and has been providing pain relief and rehabilitation for many years. With the promotion of active release therapy, the company's owner, Sid Blog, has been able to extend that service to an even wider customer base. This sort of commitment to pain relief is what makes Esprit Wellness one of the best chiropractors in NYC. For additional information or questions please visit,
www.espritwellness.com
.