Connecticut Barter Company Celebrates 30 Years - Generates $90 Million In Business For Its Members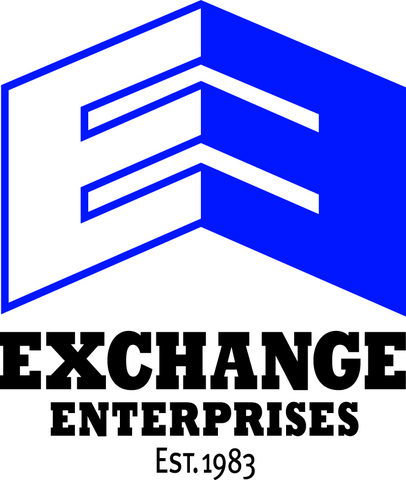 Exchange Enterprises, Ltd., headquartered in Stratford, Connecticut, is observing something rare among small businesses: its 30th anniversary. Founded in 1983 in Darien, Connecticut, "The Exchange" as it's also informally known, is now Connecticut's longest established commercial barter company. It is celebrating this milestone by simply taking care of business as usual-helping hundreds of area businesses obtain more income and save cash by trading or bartering with each other through the Exchange Enterprises membership system.
Considering approximately half of all small businesses fail within their first five years, such longevity is notable. And considering Exchange Enterprises is in the business of helping other businesses prosper, it is exemplary. Since 1983 The Exchange estimates it has generated some $90 million worth of transactions for its member businesses.
How it works: A business becomes a member of Exchange Enterprises and agrees to accept The Exchange's trade dollar for sales to other member businesses. It then uses those accumulated trade dollars to make purchases within that system as well. Members are motivated to transact business with each other because doing so is both a source of additional income and a means of saving cash dollars that their operations wouldn't otherwise see. The Federal Government recognizes barter and Exchange Enterprises' transactions are aboveboard.
Since the early 1980s, when Exchange Enterprises was founded, other barter companies in Connecticut have come and gone. To what does The Exchange owe its 30 years of success? "Customer service," answers Sharon Connelly, President of The Exchange, continuing, "We work very hard for our members. Every day. We don't over-promise and we seek to over-deliver."
Connelly has been with Exchange Enterprises for over 15 years and was recently reelected Vice President of the National Association of Trade Exchanges (NATE) at their convention this year. NATE is a national association representing trade exchanges (such as Connelly's) across America, promoting the barter industry as well as establishing standards and practices.
As it enters its fourth decade, Exchange Enterprises plans to continue its tradition of courtesy, personal attention and the highest professional ethics. Its slogan is "Connecticut's Longest Trusted Barter Company." For more information visit
www.ExchangeEnterprises.com
or telephone 203-386-9466.
Email Exchange Enterprises, Ltd.