Central Coast Treatment Center Now Offers Afternoon and Evening Programs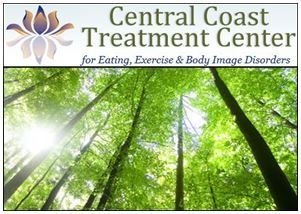 Santa Barbara, CA –
Central Coast Treatment Center
, specializing in the treatment of eating, exercise and body image disorders, today announced their partial hospitalization program [PHP] treatment program. This intensive day treatment program allows patients to sleep at home after a full day and evening of life changing counseling processes for their eating and body image problems. The program is available seven days a week with clients initially attending the full seven day from 11am to 7pm and working their way to the five day program.
As the only PHP program from Santa Barbara to Paso Robles, CA, the founders of Central Coast understand the importance and uniqueness of their service.
"We know that treatment is a time-limited experience in which every day counts, and we work for real, permanent relief from the suffering these disorders cause," said Francie White, co-owner of Central Coast Treatment Center. "For many patients, it is possible to change their body image and outlook in this limited time with the specialized therapeutic treatment program that we offer at Central Coast Treatment Center."
The program combines several types of treatment strategies, such as psychotherapy, nutrition psychology and group education/ process classes. Patients will be able to participate in educational and therapeutic group workshops like Yoga, Meditation, Mind/Body Integration Group, Dream Group, Conscious Movement Group and other individual or group therapy sessions. At the end of the PHP program clients will be able to transition smoothly into Central Coast's renowned Intensive Outpatient Program, as well as keep their same therapists and choose the groups they would like to be placed in.
The talented team at Central Coast Treatment Center have all experienced their own psychological recovery and share a unique understanding of the challenges patients with eating, exercise and body disorders face. The PHP and intensive outpatient therapy focuses on five areas for maximum results in limited amount of time. These include compassionate meal support, cognitive behavioral therapy social-intimacy skills, body-centered integrative therapy and consciousness studies.
For more information about intensive outpatient treatment for eating and body image disorders and to inquire about afternoon and evening sessions, visit
www.centralcoasttreatmentcenter.com
.
About The Central Coast Treatment Center:
The Central Coast Treatment Center teaches what our culture disregards – an understanding of the authentic inner Self. The issues underlying disordered eating stem from an alienated relationship to the Self. We provide powerful and refreshing insight into the nature of the true Self and the body we inhabit. Our life-affirming philosophy is based on almost three decades of success helping women and men of all ages overcome eating, exercise, and body image disorders. We understand that disordered symptoms reveal the fundamental aspects of our life that need attention and can act as an unerring guide to lasting recovery.
Email Central Coast Treatment Center