Zac Johnson Releases 253% ROI Facebook Ads Case Study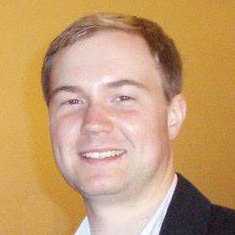 Successful internet marketer Zac Johnson just wants to keep giving away all of his valuable information for free. With more people now in financial troubles than ever and looking to make a side income through the internet, Zac has recently shared a case study through his blog at
http://zacjohnson.com
on how to create a success ad campaign using Facebook Ads.
While there are over a billion users on Facebook in total and hundreds of millions at any given time, many of these users have no idea what is involved in the advertisements that they see while using the site. The surprising fact is that all of these ad campaigns are really designed and catered right to their target audience.
Previously featured on Fox News and ABC News, with over 15 years of online marketing experience Zac has been in nearly all facets of online advertising and Facebook advertising has become one of his specialties.
In his most recent report titled "
253% Facebook Ads Case Study
" you will get to walk through the ad creation process as Zac explains the importances of finding a new offer to promote, how to target your audience and make sure your ad campaign is profitable.
This latest report is just one of the many complimentary case studies that is available through his blog at ZacJohnson.com.
About ZacJohnson.com:
ZacJohnson.com is the official blog of "super affiliate" Zac Johnson. It is there that the Internet marketing veteran shares his tips, tricks, and expertise with his online audience. Johnson is a trusted expert in his field and has been a featured speaker at several prominent marketing and Internet-related conferences.