Lead Research Group Enters New Industry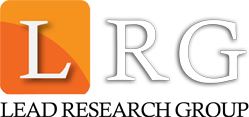 Huntington Beach, CA, July 21, 2013– Lead Research Group recently entered into the auto industry. Since the passing of the Shelby amendment on the Drivers Privacy Protection Act in 2000, companies within the auto industry have struggled to get access to auto leads. Lead Research Group uses transactional information and a system called the Zephyr auto file, which gives them access to over 173 million auto records. They use this system to legally find
auto warranty leads, auto insurance leads, auto financing leads, and auto dealership leads
for their customers.
In 2000, the Shelby amendment made getting information from the DMV nearly impossible. This amendment made it illegal for the DMV to give out any information on drivers or their vehicles unless they had been notified and had opted-in to give out their information. For several years, members in the auto industry struggled to stay afloat, because they had no way of gathering information to locate new customers. Lead Research Group recognized this problem and developed a method to provide auto industry providers the auto data that they need to succeed. President and Managing Partner of Lead Research Group, Matthew Marsh said, "We're in a unique position at Lead Research Group. While other marketing companies are struggling left and right, we're experiencing unprecedented success. Because of [our success], we were able to see the problem in the auto industry, and put the research and funding towards developing a Best of Class Auto product Line."
The research and funding are paying off for the Inc. 500 company. Business Development Director Ryan Curran said, "We have access to very high-quality log data, VINs, year, make, model, when it was recently titled and more." In fact, the company offers
over 300 different filtering options
to customize their clients' auto industry lists. Marsh went on to say, "We're thrilled to bring this to market, this product line is already proving to be a huge success for Lead Research Group, because our auto customers are getting unheard of results, allowing us to dominate market share."
Lead Research Group's customers are benefiting from the new auto industry vertical in more than one way. Executive Account Manager, and auto industry expert, Jamie Dietrich said, "[Our customers] are getting the freshest phone numbers up to the minute. . Our database is updated weekly, and our customers' contact rates are double compared to our competitors." Curran says that Lead Research Group's success goes beyond providing a new product, "At Lead Research Group, we have the expertise and the experience to help teach and coach our clients how to navigate and put them in a position to succeed, not just throw them a life jacket and wish them good luck. We put our clients in the best position to succeed." He goes on to say that their auto data products are for, "Anyone in the [auto] space who's looking for lower cost per acquisition, higher contact rate, and better overall quality, and a vendor who treats you fairly."
About Lead Research Group
Lead Research Group is an Inc. 500 company focused on lead generation. They offer phone leads, mailing lists, email lists, internet leads, live transfer leads, TV and Radio leads, aged lists, and more. They're a company focused on bringing their clients success by providing top-quality products and services at reasonable rates. If you would like
more information about Lead Research Group's auto products,
please contact Jamie Dietrich at (714)486-6690 or email at
jamie@leadresearchgroup.com
Email Lead Research Group