HVAC Brain, Inc. Carries Toshiba VFD AC Motor Drives for HVAC Applications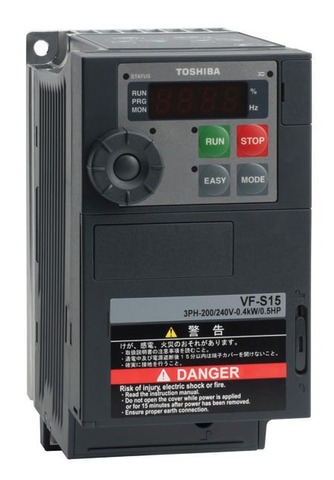 Cleveland, OH, - HVAC Brain, Inc. (
www.hvacbrain.com
), retailer of HVAC/R equipment and replacement parts, has added the Toshiba P9 Series and S15 series VFD drives (Variable Frequency Drives) to their extensive selection of AC motor drives. HVAC Brain also plans to increase their selection of Toshiba drives in the near future, expanding to offer the entire line of Toshiba VFD products.
The
Toshiba P9 Series VFD
offers superior pump control. This low voltage, adjustable speed drive uses Toshiba's Virtual Linear Pump technology to provide direct control over pressure, temperature, and flow. P9 Series pumping control drives maximize performance while eliminating obstacles for easy use.
Toshiba's S15 Series VFD
adjustable speed micro-drive is designed to control a range of variable and constant torque applications. The S15 series is compatible with permanent magnet motors, which offers a wider selection when choosing a motor for an application. The innovative design of the S15 series allows for operation even in extreme conditions, while optimizing energy use and providing precise control.
Find HVAC Brain's selection of Toshiba VFD drives at
http://www.hvacbrain.com/Toshiba-VFD-s/2377.htm.
Also their entire VFD offering are available at
http://www.hvacbrain.com/VFD-Variable-Frequency-Drives-s/2118.htm
.
Why shop at HVACbrain.com:
HVAC Brain, Inc. is a fast growing retailer of HVAC/R equipment and replacement parts. At HVACbrain.com, HVAC professionals and maintenance managers can find wide variety of 'hand-picked' high quality HVAC products such as Solar Water Heaters, Heat Pump Hose Kits, Energy Recovery Ventilators, and HVAC coils. With HVAC Brain's tight vendor relationships, customers can choose and order products without worrying about the quality of products HVAC Brain offers.
Contact Info: HVAC Brain, Inc. 9545 Midwest Avenue, Unit A - Cleveland, Ohio 44125, 216-663-4822,
info@hvacbrain.com
.