Annabelle's Wigs: Saving Festivals Heads from Disarray this Summer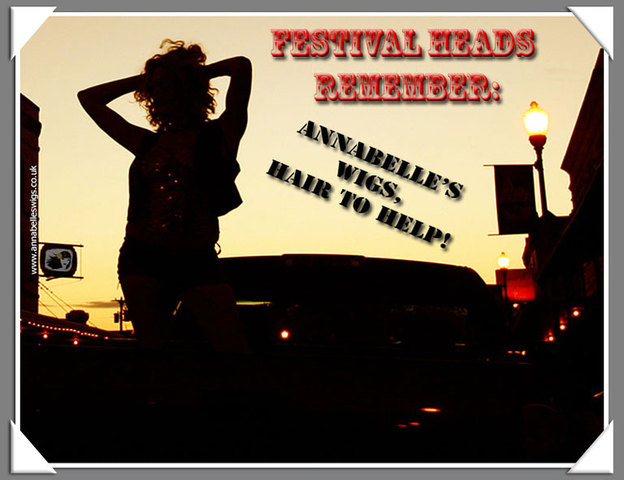 Annabelle's Wigs have created an outstanding collection of fun and funky coloured hairpieces bound to appeal to tent dwellers this music festival season.
Easy to wear bobs of varying lengths in dip dye, sparky, pastel and hot neon (to mention a few), together with several longer length styles in pastels, fiery red and gorgeous silver grey. All helpfully grouped together under '
Coloured Wigs
' and available online now. Claire Pateman M.D. comments "festival shower blocks aren't exactly conducive for the creation of glamour and there aren't very many power points for hairdryers found in fields. Now you don't need either."
This summer if you're likely to find yourself hunched over in a tiny tent trying to tease your locks into some semblance of order with the assistance of only one tiny mirror and a can of dry shampoo, ranting to nobody but yourself any of the following:
A. ARRRGGGHHHhhhhhhhhhh
B. Smash that mirror!
C. Did you bring the clippers?
Remember Annabelle's Wigs: Hair to Help ;)