Mamdooh Al-Radadi releases New Book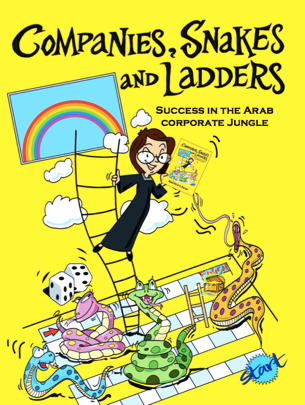 Saudi-Arabia, Monday July 23, 2013 – Esteemed Arab business service expert and author, Mamdooh Al-Radadi, has announced the upcoming release of his fifth book entitled 'Companies, Snakes and Ladders: Success in the Arab Corporate Jungle.' The book contains innovative specialist advice from Mamdooh's 20 years of successful business and banking experience.
Mamdooh's latest publication is a comprehensive self-help guide for anyone starting work or recently joined any company or organisation after college within the Arab world. Using his own experiences and qualifications to give tips and advice on how to have everyday successes, the author also guides the reader on how to create a plan for the first 3 months and all the way beyond the 5 year point.
The author discusses the required pillars in corporation success in order for the reader to achieve early corporate success. Mamdooh also clarifies how to manage and handle employees, managers and customers also advising his readers on personal quality, goal setting, success instruments, how to handle and manage important meetings and presentations as well as giving advice about general business etiquette, including how to cope with the online world, otherwise known as 'netiquette.'
The subtitle 'Success in the Arab Corporate Jungle,' signifies Mamdooh's objectives in supporting fresh employees and veteran ones also through every stage of their journey, including how to prepare for and conquer pitfalls, as well as building on personal strengths. The book has a specialist section which gives insight into the different types of employees and customers any employee or manager might face and how to manage them in the most effective way.
Mamdooh Al-Radadi is an established author who has previously written four published books relating to the business world and personal relationships. He has an extensive 20 years banking and business experience to draw from, including owning his own business. If you would like to find out more about the upcoming release of this cutting edge publication, please use the contact
mradadi@gmail.com
or twitter @mamdoohradadi also
www.mamdoohalradadi.com
Email Companies, Snakes & ladders