Fidelity Networks Launches Affordable Web Site Program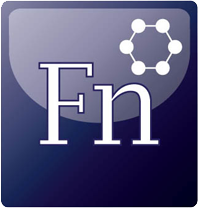 Great web design and development and social networking help business grow
Fidelity Networks
, a full service technology provider, is offering very low cost web services for a limited time.
"The rapidly evolving marketplace for web design and development world can be intimidating to a business owner," say lead web developer Kathleen Hurley."
Fidelity Networks
has a commitment to
Concierge Service
, and that extends to our
Web Services platform
. The BYOD program makes web presence painless for our clients."
With all on-shore,
in-house developers and designers
,
Fidelity Networks
delivers high-quality service and results that help grow your business.
Through the month of August,
Fidelity Networks
is offering
web design services at $250
. This package, called
Bring Your Own Domain (BYOD)
, includes a CMS-driven, professionally designed and developed website with some graphic design and social media integration (Twitter, Facebook, LinkedIn, Youtube, Yelp, etc.). "The idea is to get
local businesses
on the web by eliminating their biggest hurdle to success", says
Fidelity Networks President, Scott M. Herndon
. "The consultation that is included is worth its weight in gold to a
small business
or
start-up
, and any business benefits from professional services when it comes to brand management."