Total Health Physical Medicine & Rehabilitation Center Now Offers Carpal Tunnel Syndrome Treatment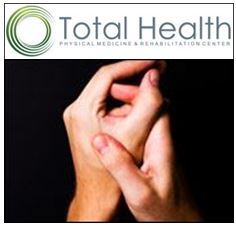 Florham Park, NJ - Total Health, one of the premier pain management clinics in NJ, is excited to announce that it's added
carpal tunnel syndrome treatment
to its list of available services. Now, patients with wrist pain and other symptoms can seek out diagnosis and treatment at Total Health Physical Medicine & Rehabilitation Center.
Carpal tunnel syndrome is a constricting of the opening through the carpal bones of the wrist, leading to numbness and pain in the fingers and hands. In the past twenty years, there's been an explosion in the number of cases of carpal tunnel syndrome, and this sobering fact can be traced back to the prevalence of computers and the Internet. Because of its increased incidence and how much it compromises one's qualify of life, Total Health is proud to be able to feature this crucial treatment option for patients at its pain
management clinic in NJ
.
In addition to its new carpal tunnel syndrome treatments, Total Health offers a wide variety of other treatments for different maladies, including knee pain, back pain, and neck pain. Treatments range from chiropractic care to deep tissue laser therapy. According to a spokesperson for the NJ physical therapy center, "The mission of Total Health Physical Medicine & Rehabilitation is to provide the finest, most advanced, and most effective treatments available to each of our patients in a caring, nurturing environment."
About Total Health Physical Medicine & Rehabilitation Center
For a number of years, Total Health has worked hard to help its patients eliminate pain and enjoy healthier and happier lives. The Florham Park pain center is committed to continually conducting researching in order to provide the very best possible care to its patients. Most importantly, the staff at Total Health really cares about patients and is passionate about helping them live full, satisfying lives free from debilitating pain. For more detail please visit,
www.nopainmed.com
.
Email Total Health Physical Medicine and Rehabilitation Center