New Jersey Insurance Company Launches Initiative to Insure Teachers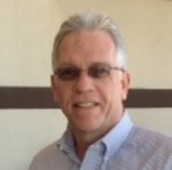 GLEN ROCK, NJ (July 30, 2013) — Donnelly & Sproul, Inc. is pleased to announce their latest initiative to serve teachers by providing quality insurance coverage at the best prices. A full service insurance agency, Donnelly & Sproul has created several new initiatives to ensure that those who are taking an active role on the strength of our communities have a place to be served.
Company President Brian Kane stated, "New Jersey's teachers are extremely important to the health and vibrancy of our communities both today and into the future. Because the teachers in our communities are VIPs, we believe they deserve a VIP insurance plan that offers discounted rates and premium services." The teacher insurance program provides special benefits to both full time and substitutes teachers, as well as those in teaching related fields such as librarians, guidance counselors, administrative staff, and board members. Some of the perks offered with the auto insurance program for teachers include free roadside assistance and zero deductibles in school zones, since it is a higher likelihood that an incident could occur in a school zone.
To learn more about this program, visit
http://www.njinsurancecoverage.com/new-jersey-teachers-insurance/
Email Donnelly and Sproul