Tech Mingle Brings Together Potential Collaborators in San Diego Tech Startups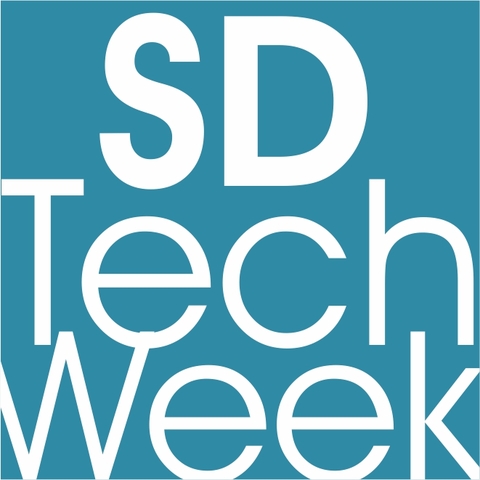 July 30, 2013 - From July 9 -12, 2013 San Diego Tech Week hosted a variety of events around the downtown area, all of them designed to highlight San Diego's robust collection of technical startups. Events included new product pitches and demonstrations, as well as a tour of startup offices and on Thursday July 11, the Tech Mingle.
In a week packed full of events, the one goal of the Tech Mingle was to give Tech Week participants a little time to relax and connect. The crowd included entrepreneurs, technologists, designers, developers, marketers, and investors from San Diego and beyond. With the explosion of local technology startups, it seems that everyone is looking for the right collaborative match.
"SD Tech Week has had so many great opportunities to see startup offices, check out new products and businesses, learn new skills, and get excited about the local startup scene. The goal of Tech Mingle is to give Tech Week participants a real opportunity to solidify connections they may have made during another event," said Phelan Riessen, the lead organizer of the Tech Mingle.
The demand for this type of event was clear at the end of the night, when people continued to arrive after the scheduled end time of the event.
Because of the many creative ways that entrepreneurs are finding to start new businesses and build their teams, events like this are vital to San Diego's growing tech community. Whether people show up looking for a little side project, a new employee, a collaborator, or even a co-founder, there are lots of potential matches at events like this one.
Evidence of this is in the event's sponsor list:
SD Tech Scene
, Notch8, and
Mitchell International
. SD Tech Scene provides an informational hub for local tech communities of all kinds.
Notch8
is a Ruby on Rails development shop that specializes in helping entrepreneurs produce a working prototype of their online product. Mitchell International provides technology and infrastructure solutions to industries that employ claims and repair management systems.
"
Mitchell
is committed to supporting the growth of the local tech community and has had great success in partnering with SD Tech Scene to do so," says Tom Greifendorff, Mitchell's Manager of Talent Acquisition. "We feel these events provide great value in bringing together a variety of technologists who can share experiences and ideas while creating personal and professional relationships. It's also an opportunity for us to share our own technology story and the innovation we drive into our space via a variety of software products and predictive analytics tools. And of course, we are always looking for great engineers who want to code for a really cool company, and what better place to meet them at than events like these."
For more information about SD Tech Week or SD Tech Scene, contact Phelan Riessen at
phelan@sdtechscene.org
.
For more information about Notch8, contact Lindsay Dayton LaShell at
lindsay@notch8.com
.
For more information about Mitchell International, contact Tom Greifendorff at
Tom.Greifendorff@mitchell.com
.