Phoenix Business Broker Receives Top Sales Award for the Third Consecutive Year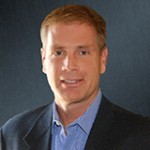 PHOENIX ARIZONA (July 31, 2013) Veteran Phoenix business broker Ryan Gipple is pleased to announce that he was given the prestigious award for highest numbers of sales in the Phoenix market by the Arizona Business Brokers Association (AZBBA) for 2012. It's the third year in a row that Mr. Gipple has been recognized by AZBBA as a top producer and the organization recently nominated him as the Association's Phoenix Chapter Treasurer.
Ryan brought an 18-year banking history to his business brokerage practice but when asked about his sales success, Gipple cites his time-tested marketing efforts. Beyond an effort to truly learn his client's business before attempting to market it, he also develops a full-service marketing effort across multiple platforms. Gipple says, "Our process goes way beyond just putting up a Craigslist ad." He also ensures that his clients receive top dollar by employing an effective valuation process through an in-depth pricing analysis. "When people need professional help with the sale of a business, they come to me," Gipple adds.
Ryan founded Berkshire Business Sales & Acquisitions in 2012 as a boutique business consultancy specializing in the sale of CPA and Accounting firms in the Phoenix Metro area. West USA Realty serves as the designated Broker for the company. To learn more about Ryan and his company visit
http://www.berkshirebsa.com
.
Email Berkshire Business Sales & Acquisitions