Advantage CCS Publishes White Paper Explaining Secured & Unsecured Debt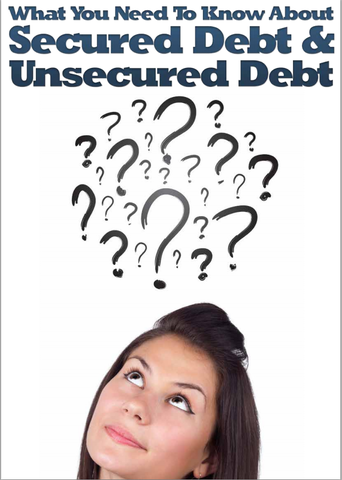 Consumer credit counseling firm, Advantage CCS, has provided clients and website visitors with another education tool by publishing a white paper on the differences between secured debt and unsecured debt. The white paper also covers common examples of each kind of debt, how defaulting on each type is treated by creditors and credit bureaus, which type to prioritize during repayment, and tips to cut back on unsecured debt.
Between mortgages, car payments, credit cards, and various bills, financial products can be complicated to say the least. By understanding the two major types of debt, however, credit consumers can become more aware of their financial situation and better informed when approaching debt repayment.
For individual consumers, secured debt typically accounts for the majority of household debt (often due to mortgages and car loans). However, Americans are also seeing a drastic increase in unsecured debt (a category that includes credit card and student loan debt). From 2010 to 2011, while aggregate credit card debt remained roughly the same, its share in household unsecured debt fell from 47% to 31%. In the same period of time, the share of other forms of unsecured debt (student loan debt, medical bills not covered by insurance, debt owed to private individuals, etc.) increased from 17% to 49%. The dramatic shift in America's financial landscape makes it even more important for individuals to understand their debt.
The white paper discusses how secured debt is backed by collateral and unsecured debt isn't. If the debt holder defaults, creditors may seize the collateral to recover a secured debt or garnish wages and savings to recover an unsecured debt. Penalties to a person's credit score in the case of defaulting vary depending on the type of default (repossession, foreclosure, charge-off) and the other factors of an individual's credit score. Prioritizing which debt to pay down first depends on a person's circumstances. If debt holders are struggling to keep up with all their payments, they should focus on secured debt. If they have surplus funds and want to pay off their debts faster, they should focus on unsecured debt, which typically carries higher interest rates. For dealing with unmanageable debt, there are a few methods that individuals can take advantage of, particularly by working with financial professionals through budgeting, debt management plans, and debt consolidation programs.
Follow this link to read the entire white paper on secured and unsecured debt:
http://www.advantageccs.org/secured-debt-and-unsecured-debt.html
Advantage CCS is licensed to operate in over 40 states to help eliminate client debt, enroll eligible clients into debt management plans, provide online bankruptcy counseling and certification, and offer other debt counseling services. For more information about financial service offerings, contact a representative at Advantage CCS:
http://www.advantageccs.org/
.