Rugged Hardware Makes First Responders, Localities More Efficient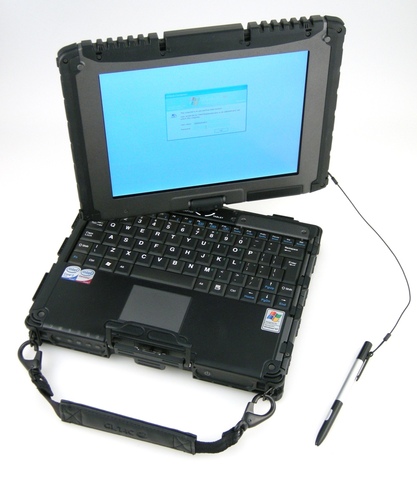 While other manufacturers have offered ruggedized hardware for decades, there is little argument that the quality of the computing experienced diminished in relationship to how environment-tolerant the hardware became. Getac, while an industry-insider for nearly 25 years, has opportunistically harnessed technical advances and leap-frogged other players to offer the most functional and cost-effective solutions on the market.
While MIL-STD-810-F laptops, tablets and handhelds are offered by various manufacturers, the higher performance machines have come at a significant cost, and sometimes at the loss of environment tolerance. For companies requiring a professional device appearance, full ruggedization, speed and cloud access from the field, sticking with the best-known brand names has been an expensive proposition.
In addition to bringing advanced speed and performance to the rugged computing environment, Getac's solutions are broader than most, even extending to ruggedized server solutions. For extended field operations, governments and NGOs, this is potentially invaluable. As Marc Boucher of Fidelity Networks put it, "Equipment that is designed to stand up to tornadoes and can happily survive living under a ton of dirt can make the difference between success and failure when you're up on the side of that volcano measuring tectonic plate movement in the middle of a monsoon."
Fidelity Networks is proud to offer Getac equipment at an industry-leading price, backed by Getac's impressive warranty service and Fidelity Networks Concierge Service. Fidelity Networks is a full-service business technology provider offering solutions which drive your business forward while reducing expenses.