Support Small Biz Helps Start Small Businesses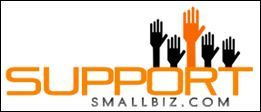 Portland, OR - In the attempt to compete with corporate retail giants, a surprising new champion is emerging. Support Small Biz is connecting discerning consumers with the best that the
local business directory
has to offer - and they're doing it all for free.
The story is not an unfamiliar one. They are a small business that has the ability and quality of product and service to compete with industry giants. However, because their advertising budgets are not as big, they are just not able to make themselves as widely known as their competition. Marketing small business has never been an easy task. This is why Support Small Biz has not only helped eager entrepreneurs start their businesses, but provided advertising tips for local business owners as well.
"There is an imbalance in the technology available and the public's knowledge and ability to access it," said the founder of Support Small Biz. "We not only want to help with small business promotion, but we want people to know what's available to them. We want to teach you how to advertise your business." Helping businesses gain access to the online shopping community is still another way that they are making good on their claims.
About Support Small Biz
Support Small Biz was originally founded as a local business website with the goal of connecting shoppers with the local business community. Since then, it has grown and expanded its focus to assisting shoppers find alternatives to costly goods, and services. With the offering of their discerning shopper's coupon book, they have already been able to connect large numbers of customers and businesses which would have otherwise never crossed paths. For additional information please visit,
www.supportsmallbiz.com
.