Parker Waichman LLP Is Seeking Witnesses to Hudson River Tragedy and Anyone with Knowledge of the Barge's Lighting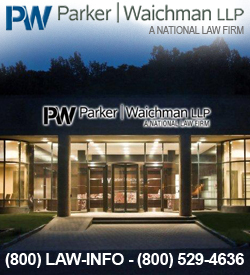 August 9, 2013 -
Parker Waichman LLP
, a national law firm dedicated to protecting the rights of those injured by the negligence of others, is representing one of the six victims on the Stingray speedboat that struck a construction barge south of the Tappan Zee Bridge on the night of Friday, July 26, killing two of them. Currently, the firm is seeking witnesses to the crash, the lighting or absence of lights on the barge prior to this incident, and anyone with knowledge of prior complaints related to the barge.
A young woman set to be married two weeks after the fatal collision and her fiancé's best man were both killed; the four surviving victims were taken to hospitals. The driver of the boat, accused of operating the vessel while intoxicated, was charged with vehicular manslaughter and vehicular assault.
"There are a lot of barges on our waterways, which can get quite crowded," said Nicholas Warywoda, an associate at Parker Waichman LLP. "That is why we believe this is a public safety issue and not an isolated event. We need to look at this incident from all angles if we are to ever prevent another tragedy from happening again. If the barge were not properly lit when the collision occurred, then this detail needs to become public. Guidelines may have to be rewritten, and lives could depend on it.
"We urge anyone with information about the incident, anyone who made a complaint about the barge's lighting or lack thereof, to contact us at 1-800-LAW-INFO."
The barge, which is actually three barges lashed together, was being used in the construction of the new Tappan Zee Bridge, a $3.9 billion project just under way.
About Parker Waichman LLP
Parker Waichman LLP is a leading personal injury law firm that represents plaintiffs nationwide. The firm has offices in New York, New Jersey, Florida and Washington, D.C. For more than two decades, Parker Waichman LLP has assisted thousands of clients who have been injured due to the negligence or wrongdoing of others. For more information on Parker Waichman LLP, please visit:
www.yourlawyer.com
or call 1-800-LAW-INFO (1-800-529-4636).
Email Parker Waichman LLP