Divorce and Real Estate Workshop for Denver Families in Transition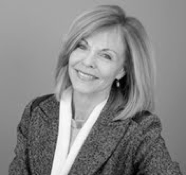 One of the Nation's most recognized and trusted divorce and real estate professionals, Joan Rogliano, will be conducting a free workshop for the Denver community that will address the questions and misconceptions of what to do with the marital home during the transition of divorce. The workshop, "Divorce and Your Home" will be held on Wednesday, September 25th 2013 from 6:00 p.m. – 7:30 p.m.
Ms. Rogliano seeks out opportunities to help the women in her community make sound decisions during the transition of divorce. She aims to educate divorcing families about the options that are available to them regarding the marital home. As a veteran Real Estate Divorce Specialist Joan has offered a variety of seminars, focus groups and workshops that deal with the many decisions required when navigating a divorce.
"With home ownership at 62% and a home being the largest financial asset most families have, the choices of what to do with it are vital for each family " said Ms. Rogliano. " This is not a one size fits everyone scenario. It is imperative that families be fully informed about their personal options and the financial consequences before deciding to stay or sell".
The "Divorce and Your Home" workshop will be held at: 2 West Dry Creek Cir. Ste. 100, Littleton, CO 80120. Refreshments will be provided and there will be an option to purchase an accompanying workbook for a $10 fee.
About Joan Rogliano:
Joan Rogliano is the broker/owner of Rogliano Real Estate Group. She is a Certified Real Estate Divorce Specialist, a Graduate of the Real Estate Institute (GRI), a Certified Luxury Home Marketing Specialist (CLHMS) and a member of the Council of Residential Specialists. She is the founder of the Wildflower Women's Organization, a nonprofit created to serve the financial, educational and legal needs of women going through divorce. Ms. Rogliano has been a finalist for the Denver Business Journal's Outstanding Women in Business Award and is the recipient of a Volunteering Works Grant from the National Association of Realtors.
Contact:
Space is limited
Please RSVP to:
Audrey (303) 489-6710
email
Audrey@wildflowergroup.net
www.roglianorealestategroup.com
Email Rogliano Real Estate