Mac Mod Gives Away FREE iPad Minis with New Deal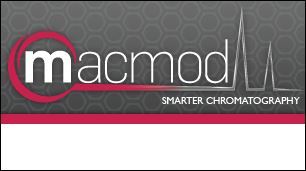 Chadds Ford, PA - MAC-MOD Analytical has announced their "Power of 3" promotion. Purchase any ACE® Excel™ UHPLC or HPLC column and receive a 33% discount off your order or when you purchase any 3 ACE Excel UHPLC or
HPLC columns
at full price you can receive a free iPad Mini.
MAC-MOD Analytical is a company that specializes in providing chromatographers with the highest quality HPLC and UHPLC columns for use in industries as diverse as pharmaceuticals, food and beverage, chemical, biotechnology and environmental laboratories. The "Power of 3" offer is targeted at promoting the use of three bonded phases: ACE Excel C18, ACE Excel C18-AR, and ACE Excel C18-PFP. These phases provide you with the ultimate in complementary selectivity. In addition, all of the other ACE Excel bonded phases are also included in this offer. This is a great opportunity to try these superior quality columns or even add them to your existing inventory at a significant savings should not be missed.
MAC-MOD Analytical also sells chromatography products from several other quality manufacturers including HALO® Fused-Core® columns developed by Dr. Jack Kirkland of Advanced Materials Technology. These UHPLC columns deliver ultra-high resolution and ultra-fast separations without forfeiting column ruggedness and reliability. MAC-MOD Analytical also provides high-quality pre-column filters, which protect HPLC and UHPLC columns from failing prematurely. MAC-MOD Analytical is dedicated to excellence and they choose to provide only the best quality products from the most innovative and respected manufacturers in the business. They are committed to providing competent, responsive support to the scientists who use their products.
About MAC MOD
Since 1986, MAC-MOD Analytical has been supplying separation scientists with dependable, high-performance chromatography columns and knowledgeable, responsive technical support. MAC-MOD represents some of the most innovative and respected column manufacturers in the business, and they are ready and eager to fulfill all of their customers' separation needs. For additional information please visit,
www.mac-mod.com
.
Email MAC-MOD Analytical, Inc.