Shop My Power Unveils Faster New Web Interface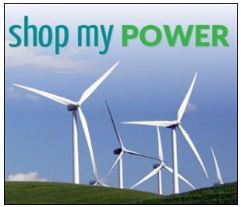 Shop My Power
is relaunching their energy provider comparison website. New features in the website include faster filtering as well as customized results sorted by what the customer thinks is the most important.
For instance, the customer can decide that term length, price per kilowatt-hour, the percentage of the electricity that comes from renewable resources, or even a combination of multiple filters. The interface is no-nonsense, concise, and user friendly, updating the results in real time, and the customer determines how they are ranked.
The
new commercial electricity page
is easy to use, and it includes a toll-free phone number (855-KWH-SHOP) directly to the sales department. That way, commercial customers can get immediate answers to their questions before they even fill out the web form on the page. Customers will be able to speak to a real person about the implications of having a fixed rate, what delivery and TDSP charges would be, and even suggestions for what the term should be.
Shop My Power would also like to welcome to the team Terra Ray as the new Commercial Account Executive. Her goal is to earn the trust and long term business of every commercial customer she encounters, all while running a tight ship. She shares Shop My Power's desire to do right by every customer, regardless of size, territory, or number of locations.
About Shop My Power:
The people who make up Shop My Power have over 20 years of energy industry experience. They've made this free, non-biased service to allow customers choose the electric rates that are best for them within seconds. It takes the time, hassle, and frustration out of choosing electricity rates. It puts the power to choose at the customers fingertips. Follow Shop My Power on Facebook, Google+, and Twitter. For more detail please visit,
www.shopmypower.com
.