TradeGreeks Announces Options Trading AutoTrading with AutoShares.com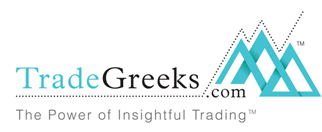 TradeGreeks, publisher of the top-rated
options trading
newsletters, Options Speed and Options Magic, recently announced a new autotrading arrangement with AutoShares.com, a division of ViewTrade Securities, Inc., which provides market access, technology, trade execution, and investment banking services to clients in over 17 countries around the world.
"We are very excited to work with AutoShares.com and expand the number of high quality autotrading option trading solutions we offer to our clients," says TradeGreeks founder and CEO Sujoy Bhattacharya, "autotrading can result in improved trade execution and reduces the potential for lost profits and many missed opportunities associated with manual trade setup and order entry."
Autotrading allows options investors to automatically implement investment recommendations published by either the Options Speed or Options Magic options trading newsletter. Tradegreeks' options newsletter subscribers would give AutoShares the authority to enter and exit only those trade alerts received from Options Speed and Options Magic.
TradeGreeks currently offers autotrading through several of the best known online options brokerage firms in the country, such as Global AutoTrading, eOption, TradeMONSTER, Trade Wall Street Financial, TradeKing, Ditto Trade, TradeStation and TradingBlock.
Options Speed offers daily options trading recommendations targeting high investment returns with shorter trading cycles using directional
option trading
strategies that deliver consistent performance even during turbulent market conditions. In 2012, the Options Speed trading newsletter produced independently verified annual returns of over 117%. In 2011, Options Speed produced annual returns of over 300%.
Options Magic is a daily options newsletter featuring flexible hedged stock options strategies for investors looking for consistent and predictable returns with lower volatility. Options Magic boasts an average annual return of over 94%.
TradeGreeks' returns are independently verified by Pro-Trading Profits, a leading stock and
options trading newsletter
advisory and monitoring service. TradeGreeks is consistently ranked among the top options trading newsletters for annual performance by Pro-Trading Profits, out of over 400 investment newsletters surveyed.
"We are very proud of TradeGreeks investment returns and with the flexibility of AutoTrading, you can profit from our stock option strategies anytime day or night, even if you are on vacation or away from your computer," says Bhattacharya, "it has never been easier to trade options online."
About TradeGreeks.com
TradeGreeks.com offers individual investors options trading strategies using a tactical blend of fundamental and technical analysis that consistently deliver high returns regardless of the direction of the market. TradeGreeks.com delivers real-time trading alerts, options trading education and options strategies to its subscribers backed by an unconditional satisfaction guarantee. Visit
http://www.TradeGreeks.com
to learn more.