PBS Supports the Witness Through Fitness Cycling Group for Multiple Sclerosis Research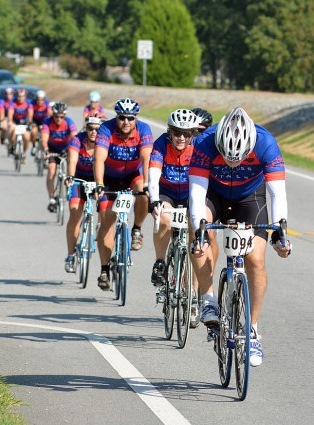 Auburn, Georgia-based Progressive Business Systems is proud to announce its support for the 2013 Bike MS Cox Atlanta Ride. Envisioned as a family-friendly event that welcomes participation from cyclists at every skill level, the
MS Cox Atlanta Ride will take place on September 14 and 15, 2013
. Riders have the option of following routes that vary in length between 62 and 162 miles over the course of the weekend. The event is open to everyone over the age of 12.
Progressive Business Systems will join the Witness Through Fitness cycling team in support of the
Georgia Chapter of the National MS Society
. The team has already secured the participation of several dozen individuals and is on track to meet its donation goal of $12,000.00 for this year's event.
The 2013 Bike MS Cox Atlanta Ride will begin and end at Callaway Gardens in Pine Mountain, Georgia. The looping route will take riders through some of the most scenic parts of the Georgia countryside and highlight the small, quaint towns that characterize the region. Various activity clusters along the route will feature musical acts, refreshment stands, medical support and massage services. Individuals who choose not to participate in the actual ride can lend their support by volunteering at one of the many stations along the route.
Over the past eight years, Progressive Business Systems and Witness Through Fitness have raised over $110,000 for the National MS Society at this annual event. Each organization is committed to doing its part to fund targeted MS research and raise public awareness of the disease's effects.
Join the PBS Office Team by making a donation
that sends critical funds to support local programs and cutting-edge research to stop MS, restore lost function and end this autoimmune disease for good.
About Progressive Business Systems
Georgia-based Progressive Business Systems has offered a variety of productivity and security solutions for its business and finance clients since 1989. The company aims to provide custom solutions that take its client's overall needs, revenues and corporate structure into account.
Email Progressive Business Systems