New York Orthodontist to Use New 3D Scanning Technology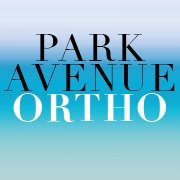 Park Avenue Orthodontics
is excited to announce the use of iTero, the digital scanner which enables doctors to take 3D scans of patients' teeth and bite, make real-time adjustments and wirelessly transmit the file for processing. iTero eliminates the "goopy, gaggy" impression with its laser scanner head, using 100,000 points of reference.
iTero can be used to assist with Invisalign, appliances and other orthodontic scans. It is easy for the staff and doctor to use, allowing the patient to see what is going on in real-time with the orthodontist. iTero also shortens the patient visit time with its digital effectiveness.
iTero is capable of generating epoxy models. Unlike stone, epoxy models will not chip or distort over time. iTero is a relaxing experience for both the patient and orthodontic staff. With the ability of rotating the 3D imagery, iTero will change the entire orthodontic experience.
"iTero has many great benefits for both the doctor and patient," says
Manhattan Orthodontist
Janet H. Stoess-Allen, DMD. "No more mess and gagging associated with traditional impressions, fewer and shorter patient appointments are needed, greater accuracy eliminates the need to redo appointments when mistakes are made with impressions and the treatment will begin much quicker due to less time needed to make the trays by Invisalign."
New York Orthodontist
Dr. Janet Stoess-Allen has been practicing orthodontics since 1988 and has been specializing in the treatment of Invisalign. Park Avenue Orthodontics is the premiere facility for patients living in or around the vicinity of NYC. Along with the expertise of our in-house Manhattan orthodontists, our friendly staff is trained to provide patients with compassionate and individualized care.
Email Park Avenue Orthodontics