Philadelphia Plastic Surgeon Now Offering Ultherapy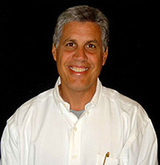 Dr. Robert Mirabile of Best Impression Cosmetic Surgery and Medical Spa recently purchased an Ulthera laser to use for non-surgical skin tightening. Dr. Mirabile, a board-certified plastic surgeon, is pleased to offer Ultherapy to patients who would like to lift, firm and tighten lax skin around the face or neck.
During an Ultherapy session, Dr. Mirabile delivers focused ultrasound waves to the treatment area, heating the deep layers of the skin. The heat stimulates the body to regenerate its collagen matrix and rebuild new skin cells, which results in a natural lift, gradual tightening and smoother complexion.
Treatment with the FDA-approved Ulthera laser is recommended for individuals who are beginning to see wrinkles, sagging skin and other signs of aging, but are not yet ready for a full facelift. The minimally invasive procedure takes approximately 30 to 60 minutes and does not require any recovery time.
Philadelphia Ultherapy patients can see some initial improvements, with full results becoming more evident after two to three months.
Ultherapy is safe to combine with other laser treatments and injectable fillers for more comprehensive results.
To learn more about Dr. Mirabile, Ultherapy and the facial rejuvenation options available at Best Impression Cosmetic Surgery and Medical Spa, please visit
http://www.drmirabile.com
or call 610-272-8821.
About Robert Mirabile, MD, FACS
Dr. Robert Mirabile has been practicing plastic surgery in Montgomery County, Pa., since 1989. He is a graduate of Jefferson Medical College and completed his plastic surgery training at the University of Pennsylvania. Dr. Mirabile is certified by the American Board of Plastic Surgery and is a member of the American Society for Aesthetic Plastic Surgery. He is also a Fellow of the American College of Surgeons.
For more information about Dr. Mirabile and his practice, please visit
www.drmirabile.com
.
Email Best Impression Cosmetic Surgery and Medical Spa