DermaBare Aesthetics and Laser Center Launches New Website for Orange County Laser Skin Care Patients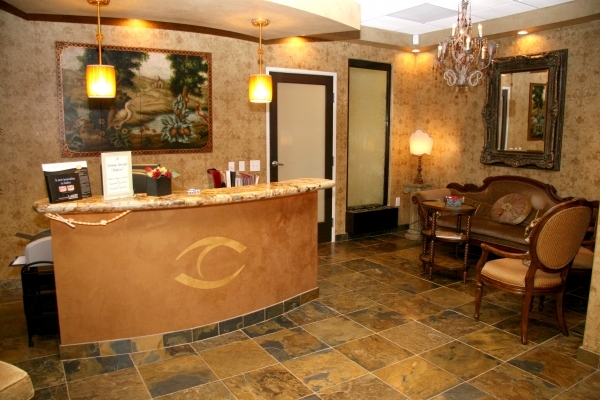 DermaBare Aesthetics and Laser Center, a premier provider of laser hair removal treatment in Mission Viejo and Orange County, CA, is excited to announce the launch of their new website, located at
http://dermabare.com
. The revamped website was created to better serve the needs of current and prospective laser hair removal and cosmetic surgery patients in Southern California.
DermaBare's latest website is a comprehensive resource for men and women who are interested in pursuing non-surgical cosmetic enhancements. It features an in-depth section on laser hair removal treatments, including the type of lasers used, what patients can expect during treatment, and information on the areas of the body that can be treated. Website visitors can also learn about the experience of DermaBare's medical professionals who administer laser hair removal treatments.
In addition to offering laser hair removal information, the new website features information on all of the aesthetic skin care services offered at DermaBare's Mission Viejo, OC office. Individuals can learn about the many non-surgical treatments available, such as Botox injections, dermal fillers, and laser skin resurfacing. DermaBare is proud of its reputation as the top provider of non-surgical cosmetic procedures, and hopes that providing information on these procedures online will encourage more potential patients to schedule a complimentary consultation.
In addition to reading about the procedures available, website visitors can browse through before and after photos, learn about current specials and promotions, or conveniently schedule an appointment online.
More about DermaBare Aesthetics and Laser Center
DermaBare Aesthetics and Laser Center is a leading provider of aesthetic skin care and laser hair removal services. The practice is led by a team of experienced medical aestheticians who have the technical skill and keen aesthetic eye to help all patients achieve their cosmetic goals safely and effectively. The practice has been recognized by Lumenis as the most experienced provider of laser hair removal services in Southern California. To learn more, or to schedule a consultation, contact the practice today at 949-545-6600.
Email DermaBare Aesthetics and Laser Center