Virginia Family Medicine expands with second office location in Northern Virginia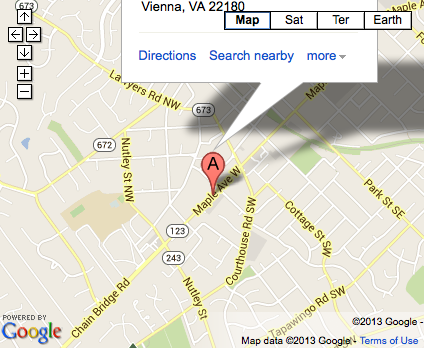 Virginia Family Medicine, a highly acclaimed medical practice founded by Dr. Kavian Milani, is excited to announce the opening of a second office location, to better serve patients in Nothern Virginia and the greater Washington DC Metro region. The new location, open to the public as of Thursday, August 15 2013, is located at 303 Maple Avenue West, Suite B, in Vienna, VA.
Lillique MedSpa
, an affiliated business partner, is also at this new Vienna location.
VA Family Medicine's new Vienna location offers appointments Tuesday through Friday each week to start, with plans to expand to six days per week in the near future. Hours vary each day. For more information or to schedule an appointment, please call the main Fairfax office line, at (703) 383-4836. Office hours at our Fairfax VA location remain the same, with appointments Monday through Saturday. Please visit our
website
for complete information, and to schedule appointments online via ZocDoc.
About Virginia Family Medicine
Located in Fairfax and Vienna, VA, Virginia Family Medicine provides family health care as well as comprehensive, cutting edge and compassionate holistic medicine. In addition to general health care, we also offer Weight Management, Nutrition Counseling, and Allergy Services (precision allergy testing and customized medications). Virginia Family Medicine was founded by Dr. Kavian Milani, a graduate of the University of Virginia School of Medicine, and recipient of numerous awards and recognitions. We happily serve patients living in Northern Virginia and the greater Washington DC Metro region.
Email Virginia Family Medicine