Wattco Describes Why Bitumen Needs to Be Heated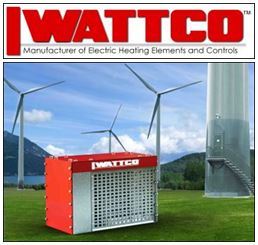 Hallandale, FL - Wattco, one of the premier electric heating products manufacturers in the industry, is pleased to provide some key background information on the oil heating process. Many industries rely on Wattco's electric heaters and insight into heating various elements like bitumen.
There are all kinds of applications for Wattco's
immersion heaters
and heating elements, and bitumen is no exception. Also known as tar or asphalt, bitumen is a blend of organic liquids relied upon by the construction industry for paving roads. The only way to get a proper application of bitumen is through heating, because this optimizes and readies it for use. As an adhesive, bitumen is vulnerable to air or water while hot. Ultimately, quality temperature control will result in quality bitumen that solidifies as it cools. Simply start with well-insulated Bitumen Tanks to get great results on any task that requires bitumen.
In addition to its heaters for bitumen, Wattco provides a wide selection of quality electric heating solutions, including flanged heaters, water heaters, tank heaters, infrared radiant heaters, and more. The company only offers products that meet the industry standards of both the UL and the CSA. According to a spokesperson for the company, "Wattco's deep involvement in everything from oil and gas industries and renewable energy to HVAC systems helps all of our customers to launch their projects efficiently and effectively."
About Wattco
Since its establishment in 1969, Wattco has provided the very best electric heating products to a variety of industrial customers, including circulation heaters, water heater elements, and everything in between. On tops of its excellent pricing, Wattco is proud to offer a rock-solid price guarantee and an accurate quote on products within only an hour of the request. Featuring fantastic customer service and the fastest turnaround time in the immersion heater industry, Wattco is the go-to choice for industrial heating products today. For more detail please visit,
http://www.wattco.com/
]www.wattco.com[/url].