Arizona residents have another option for Debt Relief thanks to Advantage Credit Counseling Services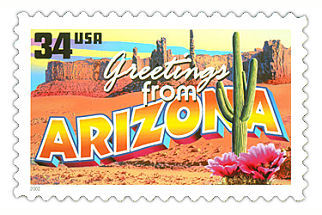 It took a while and it definitely was not easy, but Advantage Credit Counseling Service is finally licensed in the state of Arizona to provide debt management services and free consumer credit counseling. The Agency is currently on a very important business endeavor; to try and become fully licensed in all 50 states by the end of 2013.
Non-Profit Consumer Credit Counseling companies deliver a valuable service to the public. The companies provide financial education, free credit and debt counseling, and other helpful resources. Many consumers turn to credit counseling agencies when they need help with their unsecured debt. Not all consumer credit counseling companies are non-profit entities, but according to the Federal Trade Commission the most reputable ones are.
If a company or organization is engaged in the operation of credit counseling services in the State of Arizona, they are required to execute an Arizona Credit Services Organization Bond to ensure compliance with Sections 44-1703 and 44-1708 of the Arizona Revised Statutes (ARS). Debt management business licensure requires completion of a very thorough background check, completion of an extremely lengthy and complex application process, and payment of a large application fee.
Advantage CCS is excited to finally be able to provide expert consumer credit counseling services and a wonderful debt management program to residents who live in Arizona. The Agency realizes that there are many choices a consumer can make when it comes to debt relief, and they are so happy to be one of those choices. The Agency promises to work hard and provide top-notch service to all individuals who reach out to them for help.
A Little History about Advantage Credit Counseling Service -
For over 44 years now, Advantage Credit Counseling Service has been enlightening and counseling individuals about realistic household budgeting, financial management, and the conscientious use of credit cards. Advantage CCS currently has 6 locations in Pennsylvania. The Agency is an accredited member of the National Foundation for Credit Counseling (NFCC), a member of The Council on Accreditation (COA), and a member in good standing with the Better Business Bureau (BBB).
For further information on additional services, credit and bankruptcy class schedules, and educational resources; please visit their website at
www.advantageccs.org
or call them toll-free at 1-866-699-2227.