August is Colorado Proud Month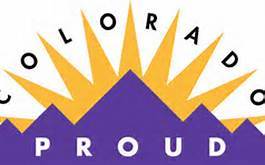 As the first
organic skin care
company in the state of Colorado, Lily Farm Fresh Skin Care can honestly call themselves 'Colorado Proud'. August is Colorado Proud month, and it recognizes companies that are based in the state.
Lily Farm Fresh Skin Care is the only
natural beauty skin care
line in the world that grows and makes its own skin care, on its own USDA certified organic farm in Henderson, CO. "By buying locally grown, agricultural products, you are receiving high quality fresh products and helping Colorado's economy, local farmers, ranchers, greenhouses, manufacturers and in your area."
"We are really proud to be the pioneer in Colorado's organic products industry. It is good for the entire state to have companies that keep land organic, and as open space. Everyone who lives in Colorado can benefit, exclaims Lily Morgan, Founder and Formulator of Lily Farm Fresh Skin Care. "Oh, and we were local before local was cool," laughs Morgan.
The pioneer in agricultural based skin care in Colorado, Lily Farm Fresh Skin Care products have been utilizing USDA certified organic ingredients in its full line of cleansers, toners and moisturizers for over 27 years. Many ingredients are grown on Lily Organics Farm and then walked to its FDA-Inspected lab - on the same property - where it is formulated, packaged in glass bottles and shipped directly to the consumer. The company runs on the same concept as 'farm to table' restaurants, except it can be considered 'farm to face'. "We are pretty sure we are the most sustainable skin care on Earth," exclaims, Morgan.
The products are sold in Whole Foods and Vitamin Cottages around Colorado and New Mexico, and available online at
www.lilyfarmfreshskincare.com
. Lily Farm Fresh Skin Care was sold in the very first Wild Oats (now bought by Whole Foods) store that opened and the second Vitamin Cottage. In 1986, Vitamin Cottage's original founder, Margaret Isely, personally brought the facial skin care line into her stores.
Email Lily Farm Fresh Skin Care