Parker Waichman Reminds Current/Former Medtronic Employees with Knowledge of Alleged Dishonest Practices Involving the Infuse Bone Graft: Federal Law Protects Whistleblowers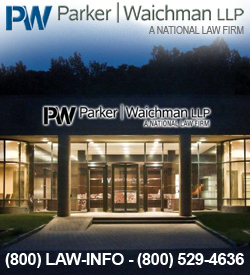 Parker Waichman LLP
, a national law firm dedicated to protecting the rights of victims injured by defective medical devices, is urging current and former employees of Medtronic or one of its distributors to come forward with information regarding the fraudulent research or marketing of the device maker's Infuse bone graft product. Such whistleblowers are protected by federal law and are also eligible for financial incentives.
A whistleblower is a U.S. private citizen who exposes misconduct or illegal activity occurring in an organization. The alleged misconduct may be a violation of a law or regulation and/or directly threaten the public interest, as in cases of fraud, health and safety violations, and corruption.
Whistleblowers, however, need to step forward quickly, as the first one to file a case under the False Claims Act preempts all others. Choosing a law firm experienced in whistleblower (also known as "qui tam") lawsuits also is an important factor to consider.
The False Claims Act, which allows private citizens to sue companies and individuals that defraud the government, prevents companies like Medtronic from retaliating against a whistleblower. Any employee who is discharged, demoted, suspended, threatened, or harassed for filing a whistleblower lawsuit can bring an action for reinstatement with same seniority.
The whistleblower can receive up to 15% to 30% of the amount the government recovers, depending on whether the government intervenes in the case and the extent to which the whistleblower, or relator, substantially contributes to the prosecution of the action.
Medtronic has been involved in various controversies due to its Infuse bone growth product and other devices. For example, Medtronic was named in a whistleblower lawsuit alleging that it had used an editor at a prominent medical journal to generate good press for Infuse. The suit was filed on July 8, 2011, in the U.S. District Court for the Southern District of Mississippi, Jackson Division (Case No. 3:11-cv-00413-CWR-LRA), entitled USA Ex Rel. Joanne Hartwig vs. Medtronic, Inc. et.al.
According to the Complaint, unsealed in spring 2012, during his tenure as editor of the Journal of Spinal Disorders and Techniques, Dr. Thomas Zdeblick published articles "touting the benefits of Infuse while allowing researchers to conceal their financial relationships with the device maker." Zdeblick, who was also the inventor of the LT-Cage delivery system for Infuse, has received some $25 million in royalties from Medtronic. The Medtronic whistleblower lawsuit alleges that while editing the journal, Zdeblick failed to disclose "that he profited from each and every surgery which used Infuse through rights in the exclusive delivery vehicle, his LT-Cage."
On December 12, 2011, the
U.S. Department of Justice issued a statement
that revealed Medtronic had agreed to pay $23.5 million to resolve allegations that it had violated the False Claims Act by using physician payments related to post-market studies and device registries as kickbacks to induce doctors to implant the company's devices. As part of the resolution, the whistleblowers received payments totaling more than $3.96 million from the federal share of the recovery, the government said.
If you have knowledge that Medtronic illegally marketed Infuse® or one of its other devices, you may have valuable legal rights as a Medtronic whistleblower. For a confidential, no obligation evaluation of your potential Medtronic whistleblower lawsuit, please fill out our online form, or call 1-800-LAW-INFO (1-800-529-4636) today.
Gary Falkowitz
Parker Waichman LLP
1-800-LAW-INFO
Email Parker Waichman LLP