First Rate Mortgage Sponsors the 25 over 50 Program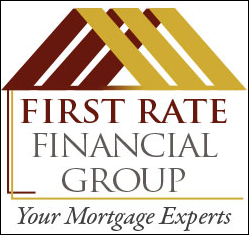 Westlake Village, CA – First Rate Financial Group, a
leading mortgage broker in Westlake Village
, is sponsoring the inaugural class of leaders in the community. These leaders, which will be comprised of the top 25 professionals in the community that are over 50 years old, will make up the very first class of honorees receiving this award.
Nominations are taking place now until August 31, 2013 and can be completed online. When nominating an influential person for this award, sponsors will need to talk about the reason they are choosing this person, based on their talents, visions or extraordinary community involvement. The nominees must reach the age of 50 by December 31, 2013 and be a resident of Ventura County. If the recipient has received any awards, recognitions or has existing testimonials from their business, those should also be included in the application.
First Rate Financial Group is presenting this program for the influential people in the community in order to get more businesses in front of the community leaders. As a leading mortgage banker in Westlake Village, First Rate Financial Group truly cares about their community and wants to help everyone get the best possible service from the surrounding businesses. By nominating the top 25 over 50, it gives sponsoring businesses a chance to interact with the most influential people in the community.
The selection process for this influential inaugural class of 2013 will be chosen by a selection committee. This class will then be honored at an awards reception on October 17, at Spanish Hills Country Club. The class will also be recognized in the Ventura County Star in a special section on Sunday, October 20, 2013.
Anyone that would like more information about First Rate Mortgage or the 25 over 50 program should visit them
http://www.frfgp.com/
or call 1-818-707-4131.
About First Rate Financial Group: First Rate Financial Group has been a leading mortgage broker in Westlake Village since 1989. Their offerings include programs for first-time homebuyers, FHA, VA, conventional and the reverse mortgage in Westlake Village. They provide top quality customer service and treat their clients as clients for life. Clients of First Rate Financial Group can count on solid financial advice as well as a multitude of options to exceed their financial needs.
Email First Rate Financial Group