Savvy Grows at Rapid Rate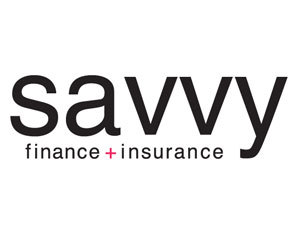 August 27, 2013 - Savvy was founded in 2010 and aims "to be the financial brokerage of the 21st Century, focusing on providing customers with a range of personal and commercial financial products.
The current range includes car loans, truck loans, marine finance, equipment finance, insurance, car buying and home loans, which customers can quickly and easily access through the
savvy website
.
Although a relatively new company, savvy has received an incredible response from customers, with positive feedback pouring in for the range of services provided.
Specifically, customers have said that savvy's consultants have been "fantastic at negotiating the best possible rates" and showed a lot of initiative and professionalism during loan application process.
"The process was made incredibly easy, and all who I had the pleasure of dealing with, were extremely helpful and pleasant, a testimonial from finance customer Melanie said.
These standards have helped savvy thrive in a competitive online marketplace, with the company expanding from 2 employees to over 15 within just 1.5 years.
Savvy is also expecting to grow more in the future, moving to the world's top customer relationship management platform, Salesforce, within the next four to six months.
Salesforce has "over three 3 million success stories and counting", and is used by major companies that include Fujifilm, FCm Travel Solutions, redkite and Medibank.
The Salesforce platform, combined with savvy's exceptional staff and work ethics will help make the company a leader in online financial services.
"The future of the industry is online. We offer convenience, speed, better products and services. Savvy will continue to invest in new systems and upgrades as we see more and more people turning to professional internet based finance businesses to take care of their financial affairs, Bill Tsouvalas, Founder said.
Savvy holds an Australian Credit Licence (414426), is a member of the
FBAA
(Finance Brokers Association of Australia) &
COSL
(Credit Ombudsman Service), with its main office based in Adelaide, SA.
Email Savvy Finance + Insurance