Kegerators.com Top 12 Kegerator Must-Haves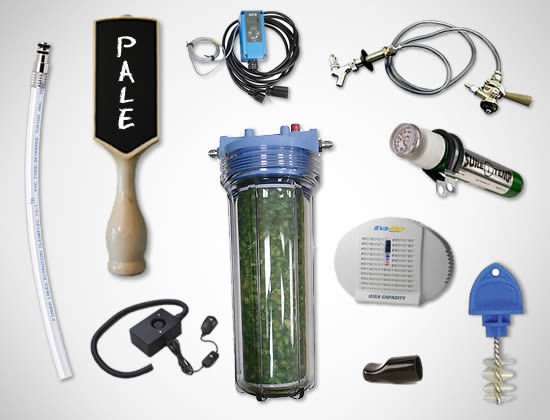 When you buy a kegerator it usually comes with a beer dispensing accessories kit that includes the usual cleaning kit, CO2 tank, beer and air line and a keg tap, but what about what it doesn't come with? It's not long after you purchase a pre-built kegerator that you notice ice building up inside the unit, warm beer in the tower, temperature flux, rust and dirty beer lines. It only takes a few smart beer gadgets to solve those issues for good.
Kegerators.com called out to the makers of innovative products specifically designed to eliminate these "post purchase" kegerator issues and put them to the test. Here are the
top 12 items your kegerator needs
in order to make it the best machine possible. Some are under $0.50, but can make a big difference.
About Kegerators.com
Kegerators.com is a free online resource for consumers to search, compare, and buy kegerators online, featuring the largest selection of draft beer dispensers from the nation's largest manufacturers. The searchable and easy-to-navigate website arranges kegerators by category, such as single tap, multiple tap, under counter, outdoor, home brew and commercial draft beer systems.