CSI ESL Academy Partners with BSUIR to Offer Degree Link Bachelor's Degree with Mobile Application Development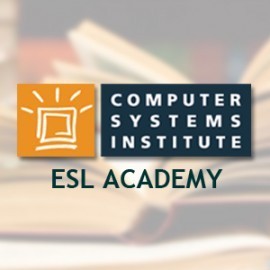 Beginning October 7, 2013, the CSI ESL Academy will offer new programs with a focus in computer science. Degree Link programs with a computer science focus are set of programs that lead towards a bachelor's degree. The Degree Link structure was designed in collaboration with the Belarusian State University of Informatics and Radioelectronics (BSUIR). The Chicago-based technical school chose to reach out to BSUIR in particular for its reputation as an elite IT educator.
Unlike traditional undergraduate degrees, these programs focus on industry-specific classes and competitive job training experience. For example, to meet the needs of the modern job market, students will study mobile application development, programming languages, computer networking, IT security, software engineering, and more as a standard portion of the programs. To further prepare students for the job market after graduation, they will earn professional certifications throughout the program. This allows graduates to gain a competitive edge and stand out to employers who will be looking carefully at applicants' credentials and experience. Earning a bachelor's degree will also allow international students to apply for an H-1B visa, which allows US employers to employ foreign workers in specialty occupations.
Another advantage of Degree Link is its affordability. According to a recent study released by the College Board's Trends in College Pricing 2012, over the past 10 years, tuition in both private and for-profit colleges has increased by at least 60%.. However, tuition for Degree Link programs is $6,000 per year. This allows students to make manageable out-of-pocket payments as they start out in their careers.
After the October 7th start date, the next scheduled admission dates will be in January 2014, April 2014, and July 2014. Degree Link will initially be offered at CSI Skokie campus, but as the program expands, more CSI campuses in Illinois and Massachusetts may host Degree Link programs in computer science and other focuses.
Anyone interested in enrolling in Degree Links is encouraged to attend a free information session at CSI Skokie campus located at: 8930 Gross Point Rd. Skokie, IL 60077.
Upcoming Information Session Dates:
Saturday, September 7, 10am – 12pm
Thursday, September 12, 7pm – 9pm
Sunday, September 22, 10am – 12pm
The ESL Academy
offers career development and English language programs to career oriented individuals. To reserve your seat at one of the sessions or for more information on Degree Link and other programs, please visit
esl.csinow.edu
or call (847) 967 5030.