Nit Not Lice Treatment Center Offers Free Head Checks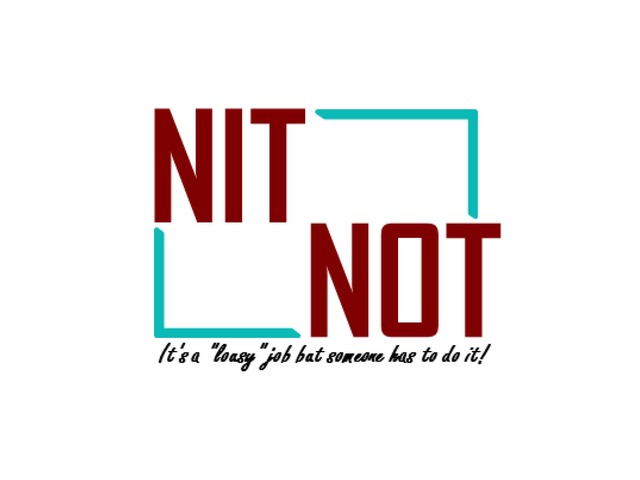 BRYAN, Texas – Nit Not lice treatment center is determined to give patients a stress free lice removal experience. To that end, they offer free head checks that have no stipulations and no obligations.
Who Catches Lice?
The short answer: everyone! Head lice are the great equalizers of the communicable disease community. They are non-discriminatory in their selection of hosts.
The commonly held belief that lice only infest children is simply untrue. While more common in children, everyone is susceptible. Lice are often thought of as an ailment for schoolchildren, however lice outbreaks do occur on college campuses in dorms.
Lice are also non-discriminating when it comes to gender. Boys and girls are affected equally, regardless of hygiene and living standards. The only thing a louse is concerned with is a warm scalp: clean, dirty; male, female; old, young. As long as it is a nice, warm scalp any louse will nestle in happily.
Head Checks
"We offer free head checks as a kind of fail-safe against lice," said Sonia Watt, owner of Nit Not treatment center. "Sometimes an itchy scalp is just that: an itchy scalp. When that happens, we don't want to cause additional stress because of money. But when that itchy scalp turns out to be lice, we're ready to take care of it."
A properly administered head check can be the difference between a small but frustrating nuisance and a months' long ordeal. A head check is the first step in breaking the life cycle of lice. Without knowing for sure if an itchy scalp is a lice infestation, lice populations can grow and spread much more quickly.
What Makes Nit Not Unique?
Nit Not uses AirAllé technology, an innovative system free of chemicals and toxins that is 99.2% effective. Instead, it uses controlled heated air to dehydrate the little buggers thereby killing them and making them easier to remove. This system even kills nits, an imperative feat for truly getting rid of lice.
Nit Not is also very involved with helping patients after treatment. They want patients to feel confident in their ability to prevent future lice infestations so offer tips on what to do in the home and after events such as sleepovers. They also offer a two-week guarantee on their treatment. If lice are found before the 14 days are up, patients will receive another treatment free of charge.
About Nit Not
Nit Not is a Texas-based lice removal center. The center specializes in lice mortality but also offers advice on what to do to prevent lice, especially in children at school or who have frequent sleepovers. Nit Not is the premier lice treatment center in Bryan, Texas and the only treatment center in the area that uses AirAllé technology. #lice #lice treatment #pediculosis
Press Contact:
Sonia Watt
Nit Not
(979) 204-5294
S0ni4w4tt@hotmail.com