Transvaginal Mesh Lawsuit Update: Federal Judge Clarifies Lawsuit Filing Requirements, Rottenstein Law Group LLP Reports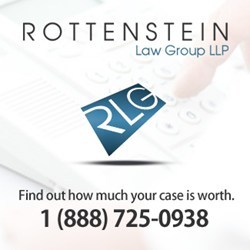 September 11, 2013 - As more than 20,000 transvaginal mesh lawsuits progress in a federal case consolidation in West Virginia, U.S. District Judge Joseph R. Goodwin issued an order clarifying the procedures for plaintiffs filing claims against mesh manufacturers, according to court documents. The Rottenstein Law Group LLP, a vaginal mesh law firm, encourages those interested in more information on surgical mesh lawsuits and side effects to
visit
its Vaginal Mesh Lawsuits Center.
Goodwin, in an Aug. 29 pretrial order, said that "certain plaintiffs have served or forwarded 'shotgun' complaints; i.e., complaints that do not identify a specific product implanted in the plaintiff that corresponds to a named manufacturer defendant," according to court documents for mesh cases consolidated into four federal multidistrict litigations.*
He indicated that some plaintiffs served or forwarded complaints identifying no individual manufacturer or all defendants, saying that "I find this practice troubling and, if filed, almost certainly a violation of Rule 11 of the Federal Rules of Civil Procedure," according to court documents.
Rochelle Rottenstein, principal of the Rottenstein Law Group LLP, explains what this means for those considering representation after suffering from the alleged side effects of vaginal mesh.
"Rule 11 requires, among other things, that the allegations in a complaint be not frivolous, that the factual contentions be supported by evidence," Rottenstein said. "Judge Goodwin wants to be sure that each plaintiff has done her homework before filing suit, so to speak. Omitting the name of the manufacturer of the mesh that an individual claimant received and was allegedly harmed by raises a red flag. Fortunately, it is an omission that can be easily corrected in most instances."
According to court documents, women are filing vaginal mesh lawsuits alleging they suffered adverse side effects such as erosion, pain and severe discomfort.
The Rottenstein Law Group LLP encourages those who believe they have suffered from the alleged side effects of their transvaginal mesh implants to visit the firm's FAQ page at
http://www.vaginalmeshlawsuitscenter.com/the-most-frequently-asked-tvm-questions/?=faq
for quick answers to questions about mesh harms and lawsuits.
*C.R. Bard, American Medical Systems, Boston Scientific and Ethicon; MDLs-2187, 2325, 2326 and 2327, U.S. District Court for the Southern District of West Virginia.
http://www.wvsd.uscourts.gov/MDL/amsinc/pdfs/PTO_80.pdf
About THE ROTTENSTEIN LAW GROUP LLP
The Rottenstein Law Group LLP is a New York-based firm that represents clients nationwide in mass tort actions. The firm was founded by Rochelle Rottenstein, who has more than two decades of experience as a lawyer, to represent clients hurt by defective medical devices and medications. (Attorney advertising. Prior results do not guarantee a similar outcome.)
Contact:
The Rottenstein Law Group LLP
Rochelle Rottenstein, Esq.
321 W. 44th Street
# 804
New York NY 10036
(212) 933-9500 (office phone)
(212) 933-9980 (facsimile)
rochelle (at) rotlaw (dot) com
Email Rottenstein Law Group LLP