MV Transportation Recognizes MV CARES Award Recipients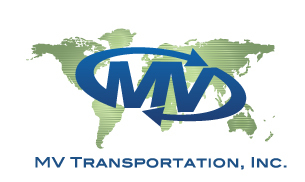 DALLAS (September 11, 2013)
– Today, MV Transportation, Inc. announced the recipients of its MV CARES award for the first half of 2013. The MV CARES award honors extraordinary efforts of employees who go above and beyond the requirements of their job demonstrating heroic actions or compassion for a community member in need. The characteristics that define actions worthy of the MV CARES award are compassion and community; a positive attitude; respect and empathy for peers and passengers alike; and a commitment to service, safety and sensitivity.
The three MV CARES award honorees are: Paul Mays (Austin, TX division), Anthony Hastings (Grand Rapids, MI division), and George Mbulo (Santa Clarita, CA division). These three individuals are transit bus operators for MV Transportation contracts in their respective communities and were honored for separate acts of kindness and compassion within the communities they serve.
"The MV CARES award is the highest honor an MV employee can receive," said CEO Carter Pate. "It is given on an extremely select basis and reflects a recipient's fast-thinking, kind and selfless actions. I am very proud of this year's awardees."
MV honored its three award recipients with a letter of appreciation from company CEO, Carter Pate, as well as a cash award and a commemorative plaque.
About MV Transportation, Inc.
Based in Dallas, MV Transportation, Inc. is the largest private provider of paratransit services and the largest privately-owned passenger transportation contracting firm based in the United States. The company employs more than 16,000 dedicated transit professionals and operates more than 200 paratransit, fixed-route, shuttle and Medicaid contracts around the world.
Contact:
Email MV Transportation, Inc.