Advantage CCS is Now Licensed to Offer Credit Counseling in Rhode Island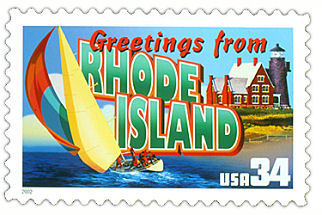 Advantage Consumer Credit Counseling Service is proud to announce their license and approval in the state of Rhode Island to provide free Consumer Credit Counseling and an award winning Debt Management Program to its residents. Rhode Island consumers now have another great option for debt relief and credit counseling thru Advantage CCS.
About Credit Counseling and Debt Management Programs (DMPs) -
One possibility that you'll need to contemplate, before even thinking about filing for bankruptcy, is consumer credit counseling and a Debt Management Program. Under a debt management program your creditors are usually willing to lower your interest rates and possibly settle for reduced monthly payments if you agree to their proposal. In a debt management program, you'll deposit cash every month with the credit counseling agency. Your deposits are then used to pay your creditors per a payment schedule developed by the counselor, accepted by the creditor, and agreed upon by you. As a part of the debt management program rules, you will usually have to agree to not apply for-or use-any further credit (credit cards) while you're participating in the program.
While a debt management program will eliminate a lot of the strain and stress that comes from handling creditors and credit card bills, it doesn't mean you'll just be forgiven of all your debts. A debt management program will not erase all of your debt and give you a clean slate as bankruptcy would do. Also, you are still responsible for paying any creditors whose debts are not a part of the debt management program on your own. You will be responsible for reviewing your monthly statements from your creditors to make sure your payments are received and posted correctly. If your debt management program includes your creditors agreeing to lower interest rates and/or waiving late fees, then you are accountable for ensuring that these concessions are reflected on your monthly statements. It's also the policy of many credit counseling agencies that you send in copies of your monthly statements every 2-3 months, so the credit counseling agency can review them and make sure everything is going smoothly.
A debt management program doesn't erase your credit history, so any late payments or delinquencies from the past will still show up on your credit report, no matter what. The Fair Credit Reporting Act (FCRA) lists correct data regarding your accounts and any delinquent activity will be on your credit report for up to seven years, whereas a bankruptcy will be on your record for ten years. Additionally, your creditors can still report data regarding accounts that are handled through a debt management program. For instance, creditors may report that an account has gone through credit counseling, that payments have been late or missed in general, or that there are write-offs or other concessions. It's important to review your statements very carefully each month and to send them to the counseling agency for them to review. If you have questions about anything, contact your credit counseling agency immediately and they'll work with you to solve the problem.
If you're a resident of Rhode Island or almost any other US state and need help getting out of debt, then give Advantage Credit Counseling Service a call today at 866-699-2227. The Agency is currently licensed in 44 states and plans to make that all 50 states by the end of this year. If you or someone you know needs help with their unsecured debt problems, let Advantage CCS be your first choice for debt relief. You can visit them at
www.advantageccs.org
.
Email Advantage Credit Counseling Service