Katy, Texas Oral and Maxillofacial Surgeon Adds New Piezotome Ultrasonic Surgery Unit to his Array of Oral Surgery Technology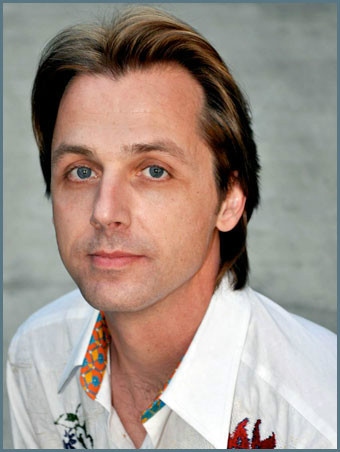 Katy, Texas oral surgeon, John P. Freeman, MD, DDS, FACS, is announcing the addition of a Piezotome Ultrasonic Surgery Unit to his practice to make
dental bone grafting
and
dental implant
surgery more comfortable, less-invasive, and safer than ever before. The Piezotome Unit makes surgery easier for patients for several reasons. It allows an oral surgeon to make quicker incisions without having to apply excessive pressure, which can speed up the healing process and reduce damage to soft tissue. Additionally, the Piezotome Unit is designed to only cut hard tissues such as bone, teeth, and enamel, and will become inactive on soft tissue, which allows Dr. Freeman even greater control over the surgery.
Throughout his career, Dr. Freeman has taken advantage of rapidly evolving oral surgery technology to make oral surgery more comfortable for his patients. It's one of the factors that led to him being peer-elected to appear in H Texas magazine as one of Houston's top oral surgeons.
"If you have ever been told you can't have implants, call us," Dr. Freeman said.
In addition to the Piezotome Unit, Dr. Freeman continues to use clinically-tested and proven oral surgery technology such INFUSE Bone Graft material to encourage bone growth. In some cases, INFUSE removes the need for additional surgeries to build up bone density so the patient's jaw has enough integrity to accept dental implants. In addition to dental bone grafts, some of Dr. Freeman's services include:
Dental Implants
Mini Dental Implants
Wisdom Teeth Extractions
Finally, in addition to adding technology to his practice that makes oral surgery easier and safer for his patients, Dr. Freeman has also recently announced the launch of a new patient-focused website that provides relevant information to current and prospective patients that want to learn more about oral surgery. The website, created by dental website design leader, ProSites Inc., allows patients to discover more in-depth information about oral and maxillofacial surgical procedures, take a tour of the office and request an appointment online right from the website.
About John P. Freeman, MD, DDS, FACS:
Dr. Freeman earned a medical degree from Vanderbilt University where he also completed his general surgery and maxillofacial surgery training. Dr. Freeman is board-certified in maxillofacial surgery and is a Fellow of the American College of Surgeons. He is a member of the Houston Better Business Bureau and is listed on their website. He was also peer-elected and listed in H Texas magazine as one of Houston's top oral surgeons.
Dr. Freeman is a member of the American Dental Association, American Medical Association, American Association of Oral and Maxillofacial Surgeons, and he is a Fellow in the American College of Surgeons. For more information about Dr. Freeman or his practice, please visit the website at
drfreemandentalimplants.com
.
Email John P. Freeman, MD, DDS, FACS